KEWENANGAN KEPALA KECAMATAN DALAM RANGKA PENGAWASAN TERHADAP KINERJA KERJA KEPALA DESA Studi Pada Desa Koijabi Kecamatan Aru Tengah Timur
Yefta Gaite

Prodi Hukum PSDKU Aru
Abstract
This research belongs to the normative law research. The research has two problem formulations to find out whether the sub-district head is categorized as abusing authority if he does not supervise the work performance of the village government. And to find out the legal consequences if the sub-district head does not supervise the work performance of the Koijbi village government.
This research is a normative juridical research, this research examines legal materials related to the problem, namely the applicable legal norms. The Work Performance of the Koijabi Village Head who discusses matters regulated in Article 25 of Law NO 23 of 2014 concerning Regional Government. Furthermore, Government Regulation of the Republic of Indonesia Number 17 of 2018 concerning Districts in article 1. The duties of the Village Head are regulated in Law Number 6 of 2016 concerning Villages articles 26 and 27 and Article 28.
Downloads
Download data is not yet available.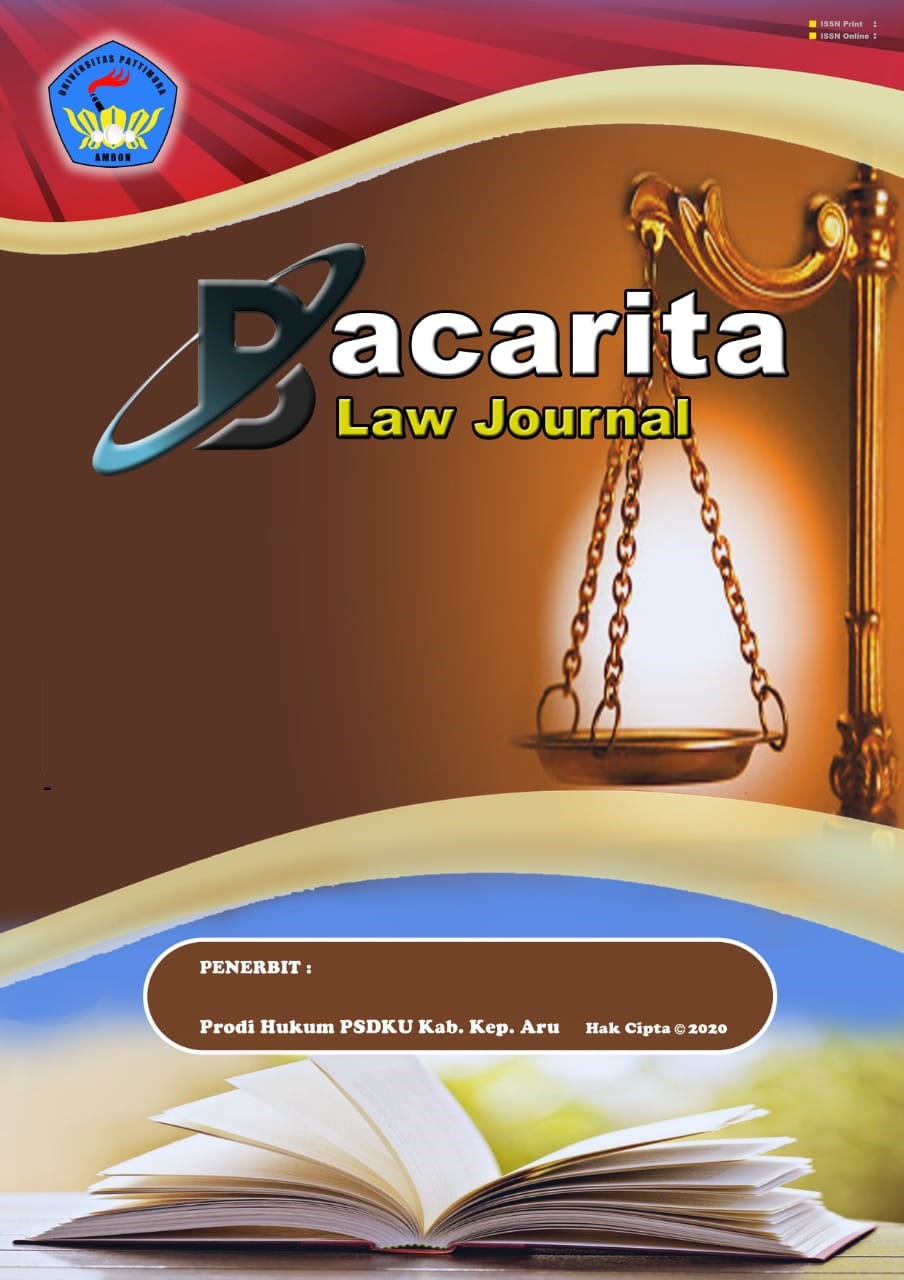 How to Cite
Gaite, Y. (2022). KEWENANGAN KEPALA KECAMATAN DALAM RANGKA PENGAWASAN TERHADAP KINERJA KERJA KEPALA DESA Studi Pada Desa Koijabi Kecamatan Aru Tengah Timur. Bacarita Law Journal, 3(1), 16-34. https://doi.org/10.30598/bacarita.v3i1.6810