PEMBERDAYAAN EKONOMI MASYARAKAT MELALUI PEMANFAATAN TERIPANG DAN PRODUK OLAHANNYA DI NEGERI LEAHARI KOTA AMBON
Jusuf Leiwakabessy

Universitas Pattimura

Raja Bonan Dolok Sormin

Universitas Pattimura

Max Robinson Wenno

Universitas Pattimura

Meigy Nelce Mailoa

Universitas Pattimura

Sherly Lewerissa

Universitas Pattimura
Keywords:
Economic empowerment, sea cucumbers, processed products, Leahari village, Ambon city
Abstract
The aims of this service were to increase the knowledge and skills of participants on the potential and processed sea cucumber products that can increase the economic value of sea cucumbers as well as a source of information, technology and skills that will be used by the community to support the family economy in the State of Leahari, Ambon City. The target of this activity is the community in the Leahari village, Ambon City. The method used is counseling in the form of material delivery and discussion. Increased knowledge of participants by conducting pretest and post-test. Based on the results obtained, it showed that there was an increase in the participants towards the material presented, there was a change in attitude where participants were very interested in utilizing the potential of sea cucumber resources in the Leahari village, Ambon city, to be used as processed products as new opportunities in order to improve the family economy
Downloads
Download data is not yet available.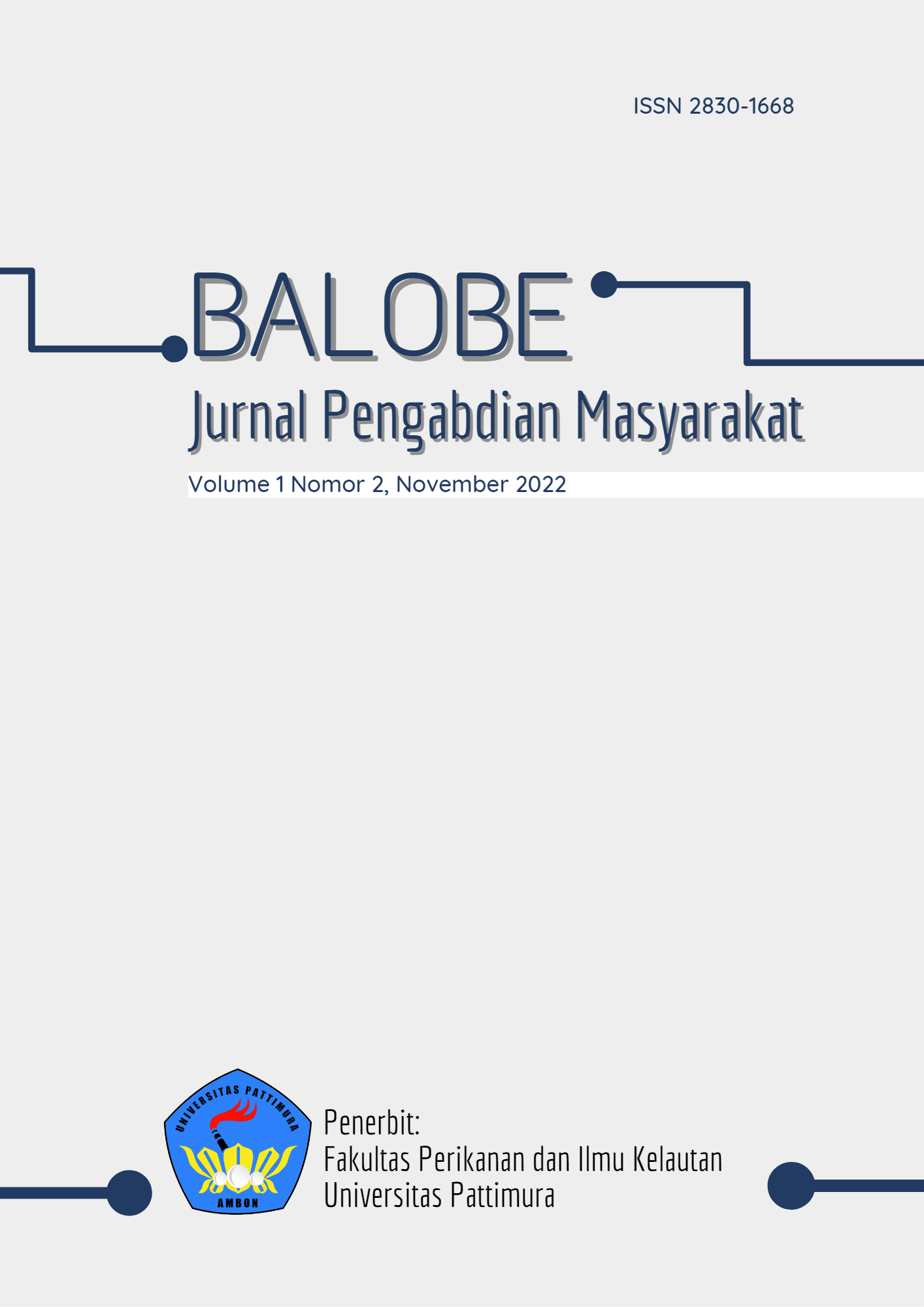 Copyright (c) 2022 Jusuf Leiwakabessy, Raja Bonan Dolok Sormin, Max Robinson Wenno, Meigy Nelce Mailoa
This work is licensed under a Creative Commons Attribution 4.0 International License.