ASSESSING THE VALIDITY AND RELIABILITY OF A QUESTIONNAIRE ON COOPERATION BETWEEN LEARNING PLACES (VOCATIONAL HIGH SCHOOL AND INDUSTRY)
Rita Fransina Maruanaya

Department of German Language Education, Pattimura University, Indonesia, Institute of Vocational Education and Vocational Didactics, Faculty of Education, TU Dresden, Germany

Thomas Köhler

Institute of Vocational Education and Vocational Didactics, Faculty of Education, TU Dresden, Germany
Keywords:
Assessing, validity, reliability, cooperation, learning places
Abstract
This study aimed to measure the validity and reliability of the questionnaire in the context of scientific research on the cooperation of vocational high schools and industry for example in the field of Hotel management. Participants (n=20) were teachers of Vocational High Schools and Trainers of Hotels. This is a quantitative study. The validity test was conducted through items content validity using Pearson Correlation Product Moment. The Cronbach Alpha value was applied to determine the reliability of the questionnaire. The result showed that questionnaire is valid with 35 questions and the values of Cronbach Alpha are Variable 1= 0,94 (perfect), Variable 2=0,84 (high), Variable 3= 0,53 (average), Variable 4=0,92 (perfect). Based on the results, it can be stated that the questionnaire is valid and reliable. Therefore, it can be used as an instrument for a study
Downloads
Download data is not yet available.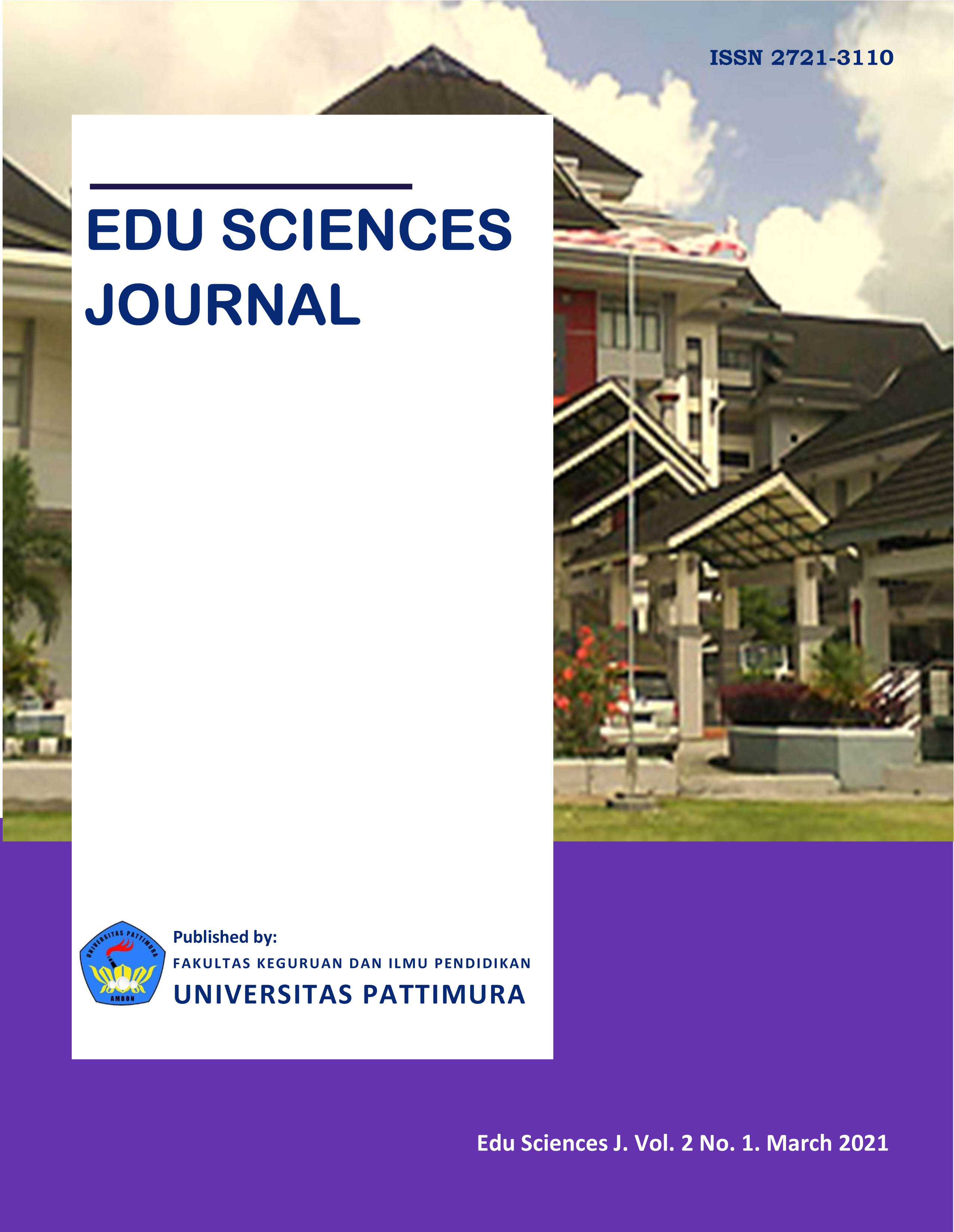 How to Cite
Maruanaya, R., & Köhler, T. (2021). ASSESSING THE VALIDITY AND RELIABILITY OF A QUESTIONNAIRE ON COOPERATION BETWEEN LEARNING PLACES (VOCATIONAL HIGH SCHOOL AND INDUSTRY). EDU SCIENCES JOURNAL, 2(1), 17-28. https://doi.org/10.30598/edusciencesvol2iss1pp17-28