Chitosan as a Capping Agent of Silver Nanoparticles
Hanim Istatik Badi'ah

Department of Medical Laboratory Technology, Institute of Health Science Banyuwangi, Jl. Lieutenant Colonel Istiqlah No. 109, Banyuwangi, Indonesia
Keywords:
Silver nanoparticles, chitosan, capping agent, stability, FWHM
Abstract
Silver nanoparticles have been developed in many applications because of their optical and reactivity properties. One of the disadvantages of silver nanoparticles is their low level of stability because their surface is easy to aggregate. It is necessary to have other materials such as chitosan as a capping agent on the surface of silver nanoparticles to prevent aggregation. This study aimed to determine the ability of chitosan as a capping agent for silver nanoparticles. The ability of chitosan was evaluated based on the stability test and characterization using a UV-Vis, PSA, and FTIR spectrophotometer. The silver nanoparticles formed producing a yellow color with a wavelength of 401 nm and a size of 13.48 nm. The volume of chitosan that gave optimal results in stabilizing silver nanoparticles was 2.0 mL.
Downloads
Download data is not yet available.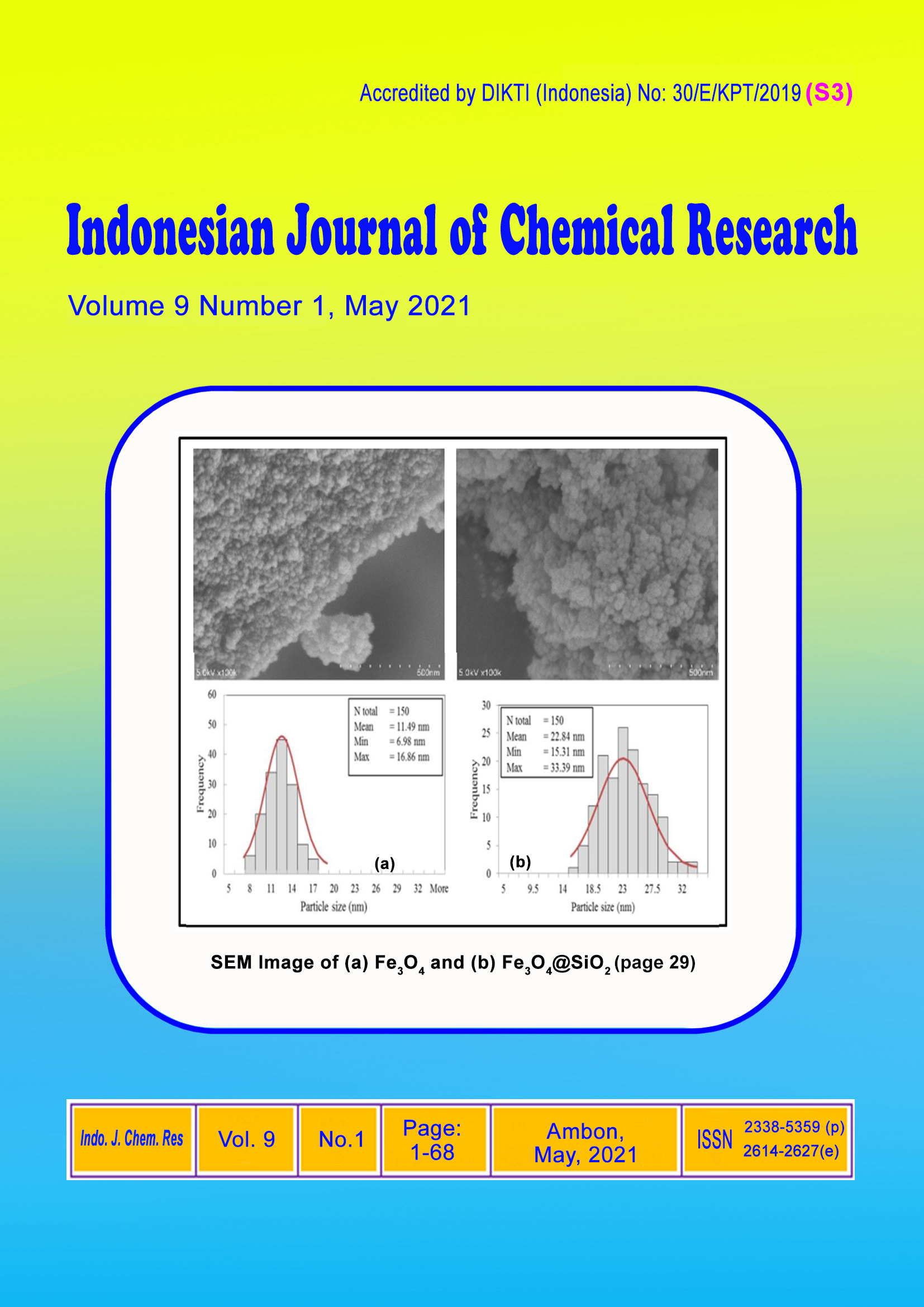 How to Cite
(1)
Badi'ahH. Chitosan As a Capping Agent of Silver Nanoparticles. Indo. J. Chem. Res. 2021, 9, 21-25.
Section
Research articles
Copyright (c) 2021 Hanim Istatik Badi'ah
This work is licensed under a Creative Commons Attribution-NonCommercial-NoDerivatives 4.0 International License.