Antibacterial Effectiveness of Syzygium cumini (L.) Skeels Leaves to Escherichia coli pBR322
Janrigo Klaumegio Mere

Departement of Chemistry, Faculty of Agriculture, Timor University, Jl. KM 09, Sasi Sub-discret, Kefamenanu, 85614, Indonesia

Maria Bintang

Departement of Biochemistry, Faculty of Mathematics and Natural sciences, IPB University, Jl. Raya Dramaga IPB Campus Dramaga Bogor, West Java, 16680, Indonesia

Mega Safithri

Departement of Biochemistry, Faculty of Mathematics and Natural sciences, IPB University, Jl. Raya Dramaga IPB Campus Dramaga Bogor, West Java, 16680, Indonesia
Keywords:
Antibacterial, Escherichia coli pBR322, resistant, Syzygium cumini (L.), skeels.
Abstract
Bacterial resistance is a serious problem that until now still has become a global problem. The search for new antibacterial compounds is needed to overcome this problem. Syzygium cumini (L.) Skeels is a plant known to contain bioactive compounds that can be used as an antibacterial agent. This study aims to explore the leaves of this plant as an antibacterial against Escherichia coli pBR322 resistant bacteria. Based on the antibacterial test results, extracts and leaf fractions of this plant can inhibit bacterial growth. Ethyl acetate fraction at a concentration of 800 ppm showed strong antibacterial activity with an inhibition zone diameter of 10.36±0.02 mm followed by ethanol extract and other fractions, namely 8.43±0.01 mm (ethanol extract), 7.24±0.01 mm (water fraction), and 1.45±0.01 mm (n-hexane fraction). The results of spectrophotometric MIC determination also showed inhibition against bacterial growth, which was marked by a decrease in the absorbance value at the lowest antibacterial concentration of 600 ppm from 0.454 to 0.070 at wavenumber 600 nm after 24 hours of incubation. The decrease in the absorbance value indicated that the antibacterial properties of the plant leaves at this concentration were effective in inhibiting bacterial growth.
Downloads
Download data is not yet available.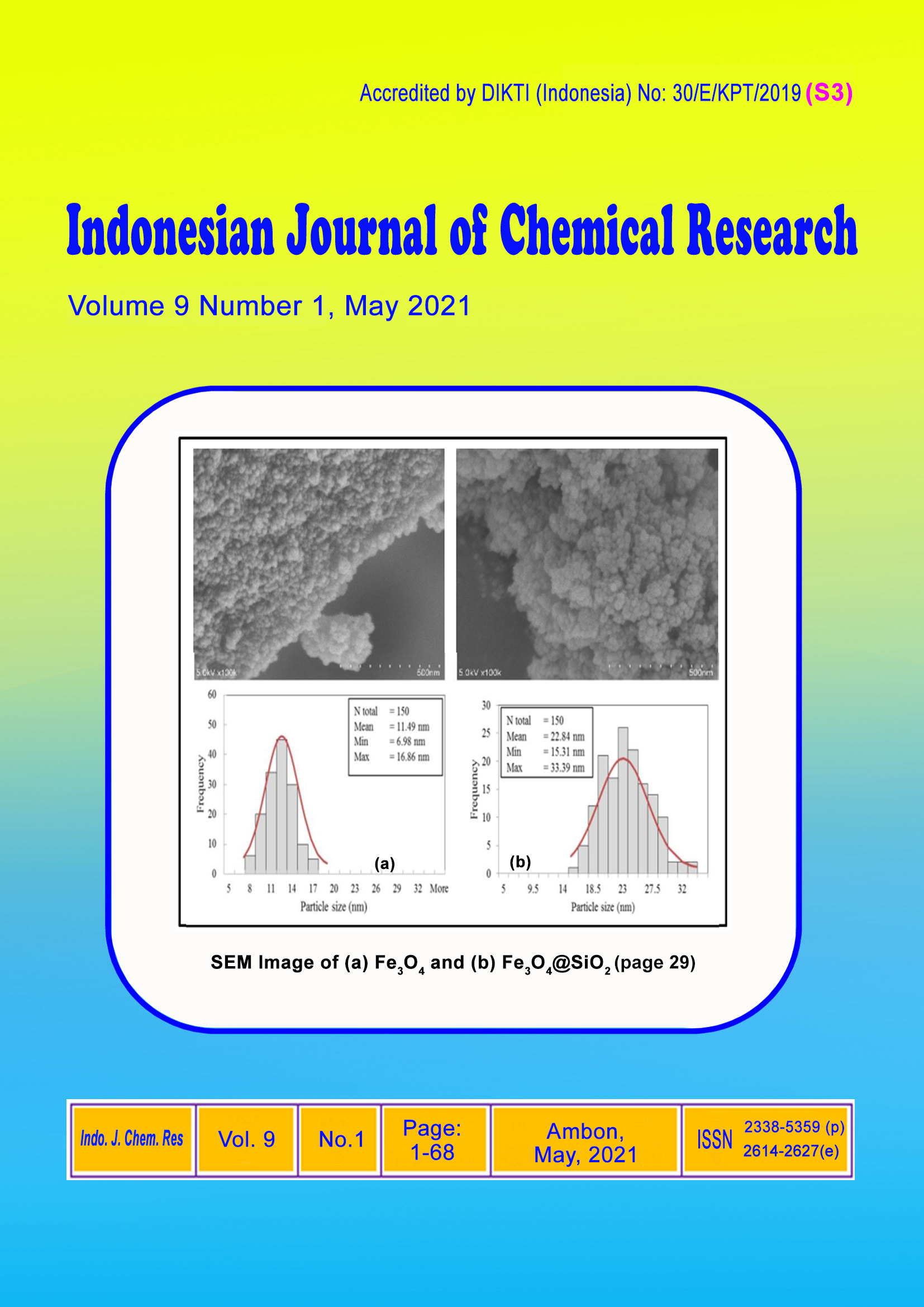 How to Cite
(1)
MereJ.; BintangM.; SafithriM. Antibacterial Effectiveness of Syzygium Cumini (L.) Skeels Leaves to Escherichia Coli PBR322. Indo. J. Chem. Res. 2021, 9, 8-14.
Section
Research articles
Copyright (c) 2021 Janrigo Klaumegio Mere, Maria Bintang, Mega Safithri
This work is licensed under a Creative Commons Attribution-NonCommercial-NoDerivatives 4.0 International License.