Chemical Analysis of Rice from Converted-to-Organic Paddy Field in Lombok Island
Lalu Rudyat Telly Savalas

University of Mataram

I Nyoman Loka

University of Mataram

Jannatin 'Ardhuha

University of Mataram
Keywords:
residual pesticide, converted-to-organic paddy field, chemical analysis, organic rice
Abstract
Chemical analysis has been undertaken to investigate the nutrients compositions and the presence of residual pesticides from rice cultivated from converted-to-organic paddy fields in Lombok Island. The nutrients being investigated were macronutrients (carbohydrates, fat, and proteins), micronutrients (beta-carotene), metal ions, and minerals, whereas pesticides being investigated were organo-chlorides residues such as endrin, delta-BHC, dieldrin, etc. The chemical analysis results were compared to those from rice cultivated from conventional farming, which uses chemical pesticides. It was revealed that there is no difference in the nutrients compositions of rice produced from converted-to-organic paddy fields to those from conventional farming. Moreover, it was shown that both rice samples from converted-to-organic and conventional farming paddy fields have no detectable residual pesticides. This finding suggests that the absence of residual pesticides from rice samples does not necessarily correspond to the application of organic farming in the converted-to-organic land. There is not robust evidence that the application of organic alters the nutrient composition of rice. This result also underlines the need to further investigate the real benefits of organic rice farming products in terms of nutritional composition and safety.
Downloads
Download data is not yet available.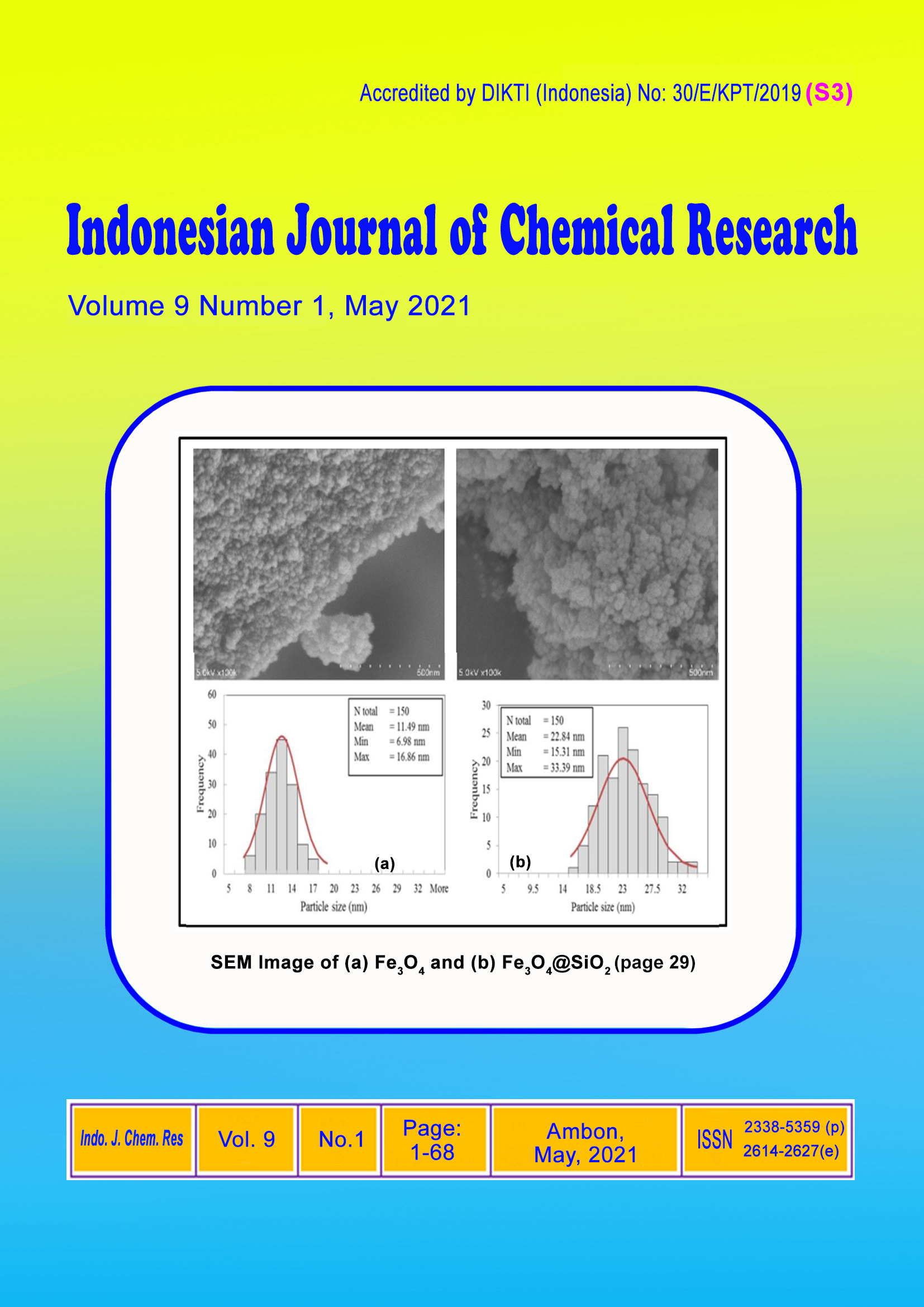 How to Cite
(1)
SavalasL.; LokaI.; 'ArdhuhaJ. Chemical Analysis of Rice from Converted-to-Organic Paddy Field in Lombok Island. Indo. J. Chem. Res. 2021, 9, 35-39.
Section
Research articles
Copyright (c) 2021 Lalu Rudyat Telly Savalas, I Nyoman Loka, Jannatin 'Ardhuha
This work is licensed under a Creative Commons Attribution-NonCommercial-NoDerivatives 4.0 International License.