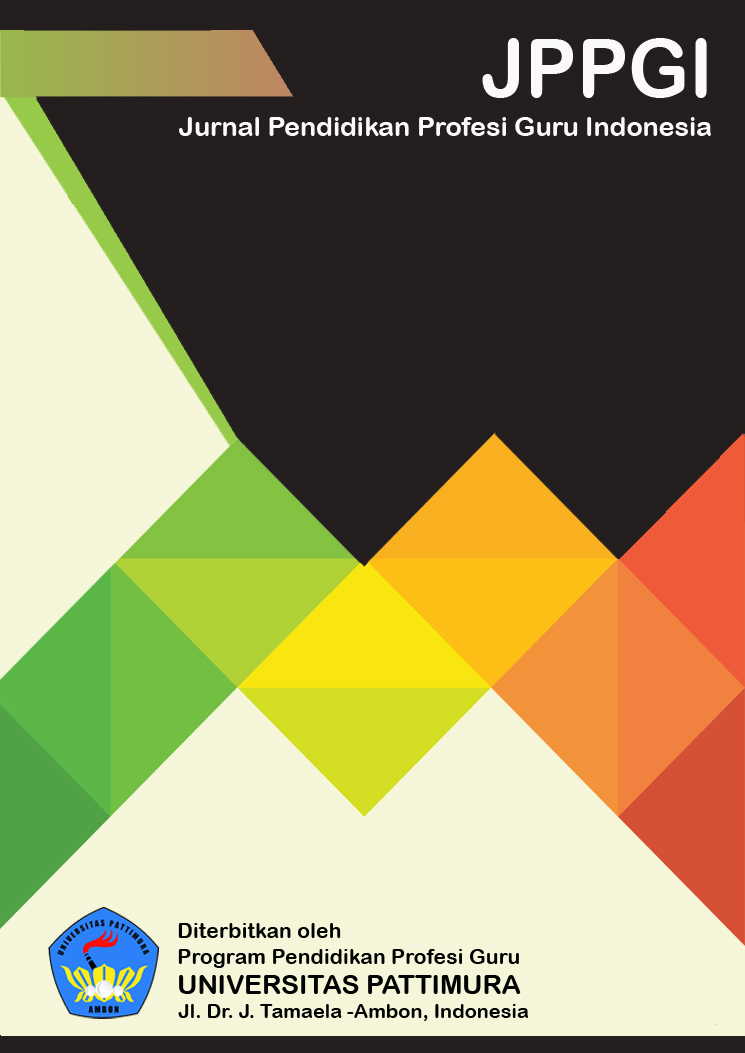 Jurnal Pendidikan Profesi Guru Indonesia is an academic journal that published all the studies in the areas of education, learning, teaching, curriculum development, learning environments, teacher education, educational technology, education management, human development, educational developments from various types of research such as surveys, research & development, experimental research, classroom action research, etc.
Jurnal Pendidikan Profesi Guru Indonesia covers all the educational and learning research at the level of Early Childhood, primary, secondary, and higher education.
The goal of this journal is to bring together researchers and practitioners from academia to focus on Educational advancements and establishing new collaborations in these areas. Original research papers, state-of-the-art reviews are invited for publication in all areas of Education and Learning.
Topics of Interest include, but are not limited to the following:
Curriculum and Learning
Pedagogy
Teacher Evaluation
Learning / Teaching Methodologies
Learning Media
Social Education
Science Education
Education Management
Education Policy and Leadership
Mathematic Education
Language Education
Art and Sport Education
Educational psychology
Education technology
Sport education
Multicultural Education
Integrating technology in curriculum: Challenges & Strategies
Collaborative & Interactive Learning
Tools for 21st Century learning
Learning Analysis
Education Management Systems
Education Policy and Leadership
Business Education
Virtual and remote laboratories
Pedagogy Enhancement with E-Learning
Course Management Systems
Educating the educators
Professional Development for teachers in ICT
Teacher Evaluation
Web-based tools for education
Games and simulations in Education
Learning / Teaching Methodologies and Assessment
Curriculum, Research and Development
Counselor Education
Student Selection Criteria in Interdisciplinary Studies
Global Issues in Education and Research
Technology Support for Pervasive Learning
Artificial Intelligence, Robotics and Human computer Interaction in Education
Mobile/ubiquitous computing in education
Web 2.0, Social Networking, Blogs and Wikis
Multimedia in Education
Non-formal education
etc...
Publication Frequency
Jurnal Pendidikan Profesi Guru Indonesia published twice a year on February and August