Identification of Predatory Birds of Palawija Insect Pest in Gunong Pulo Village of North Kluet Subdistrict South Aceh Regency
Lia Nur Afrija

Program Studi Pendidikan Biologi Fakultas Keguruan dan Ilmu Pendidikan Universitas Syiah Kuala Darussalam, Banda Aceh

Abdullah -

Program Studi Pendidikan Biologi Fakultas Keguruan dan Ilmu Pendidikan Universitas Syiah Kuala Darussalam, Banda Aceh

Devi Syafrianti

Program Studi Pendidikan Biologi Fakultas Keguruan dan Ilmu Pendidikan Universitas Syiah Kuala Darussalam, Banda Aceh

Khairil -

Program Studi Pendidikan Biologi Fakultas Keguruan dan Ilmu Pendidikan Universitas Syiah Kuala Darussalam, Banda Aceh

Asiah M. D.

Program Studi Pendidikan Biologi Fakultas Keguruan dan Ilmu Pendidikan Universitas Syiah Kuala Darussalam, Banda Aceh
Keywords:
predatory birds, insect pests, palawija pest controllers
Abstract
Pest control can biodepress the development of insect pests of palawija plants, one of which is by utilizing the potential of predatory birds. Today farmers use synthetic chemical pesticides in insect pest control. This research aims to identify a type of predatory bird that has the potential to control the pest of palawija insects in the agricultural area of Gunong Pulo Village, North Kluet Subdistrict, North Kluet Subdistrict. Data collection was conducted in May 2021 using purposive sampling methods, with transect line observations and quantitative approaches. The results of the study were obtained by bird species that became predators of insect pests, namely Kirik-kirik Biru, Kadalan Selaya, Bubut Alang-alang, Kapasan Kemiri, Layang-layang Api, Pelatuk Merah, Pelatuk Bawang, Apung Sawah, Tiong Lampu Biasa, Bangau Tongtong, Tiong Emas, Bambangan Merah, Cangak Merah, Kuntul Kerbau, Kuntul Besar, Cica Daun Kecil, Cipoh Kacat, Elang Ular Bido, Elang Bondol, Elang Hitam, Kutilang, Merbah Cerucuk, Cabai Merah, Bondol Haji, Perkutut, Punai, Punai Gading, Punai Ungu, and Tekukur. From the results of the study can be concluded there are 30 species of prodator birds from 18 families in Gunong Pulo Village, North Kluet District, South Aceh Regency.
Downloads
Download data is not yet available.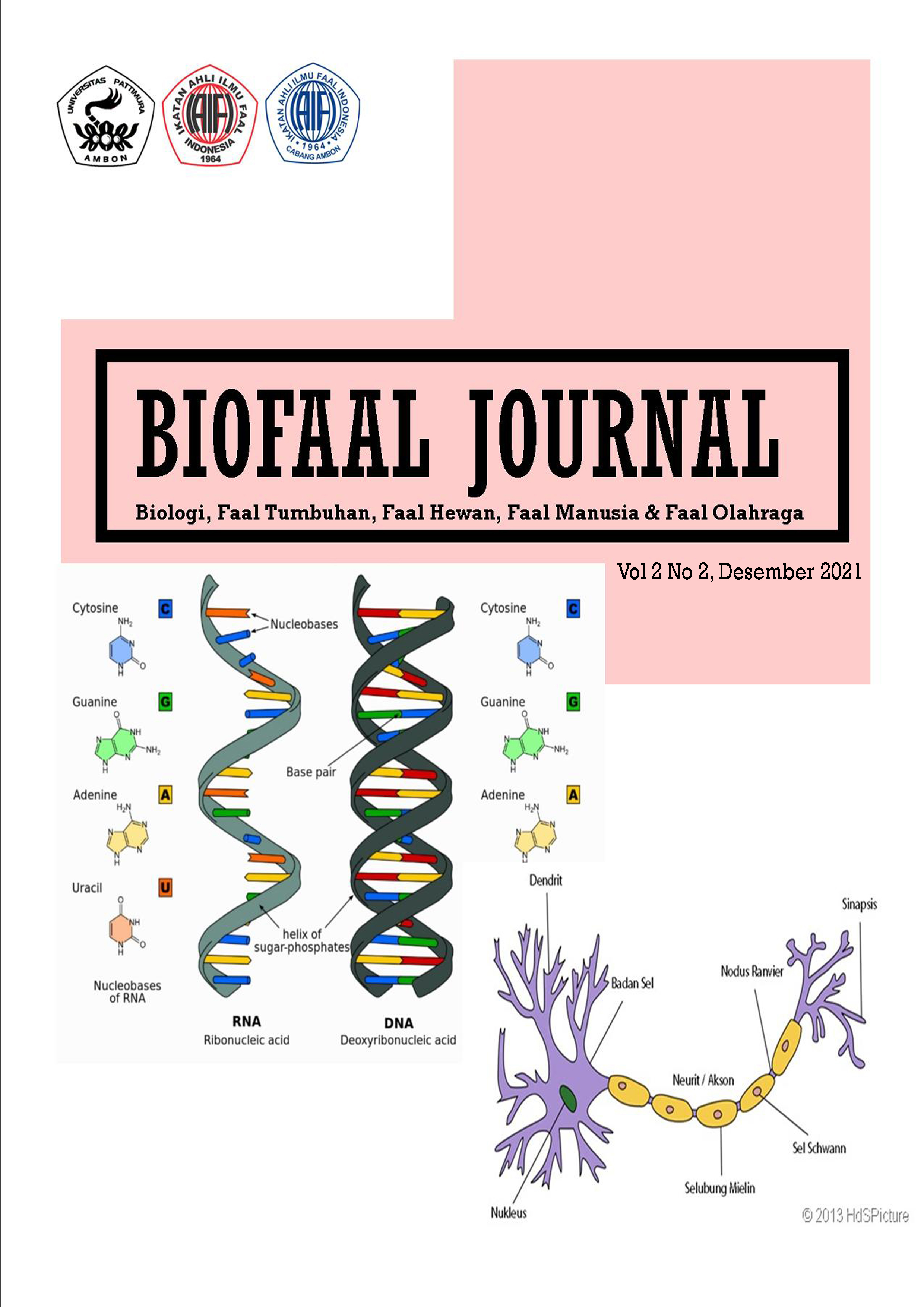 How to Cite
Afrija, L., -, A., Syafrianti, D., -, K., & D., A. (2023). Identification of Predatory Birds of Palawija Insect Pest in Gunong Pulo Village of North Kluet Subdistrict South Aceh Regency. Biofaal Journal, 4(1), 26 - 30. https://doi.org/10.30598/biofaal.v4i1pp26 - 30
Copyright (c) 2023 Lia Nur Afrija, Abdullah -, Devi Syafrianti, Khairil -, Asiah M. D.
This work is licensed under a Creative Commons Attribution-NonCommercial-ShareAlike 4.0 International License.
1. Author retain copyright and grant the journal right of first publication with the work simultaneously licensed under a creative commons attribution license that allow others to share the work within an acknowledgement of the work's authorship and initial publication of this journal.
2. Authors are able to enter into separate, additional contractual arrangementfor the non-exclusive distribution of the journal's published version of the work (e.g. acknowledgement of its initial publication in this journal).
3. Authors are permitted and encouraged to post their work online(e.g. in institutional repositories or on their websites) prior to and during the submission process, as it can lead to productive exchanges, as well as earlier and greater citation of published works.