ANALISIS INDEKS PEMBANGUNAN MANUSIA DI KABUPATEN BURU SELATAN DENGAN MENGGUNAKAN REGRESI LINIER BERGANDA
Muhidin Jariyah

Universitas Pattimura

Inayah P F Solong

Universitas Pattimura

Juan C S Jamco

Universitas Pattimura
Keywords:
Indeks Pembangunan Manusia, Analisis regresi linier berganda
Abstract
ndeks Pembangunan Manusia (IPM) mengukur capaian pembangunan berbasis
sejumlah komponen dasar kualitas hidup.Sebagai ukuran kualitas hidup, IPM dibangun
melalui pendekatan tiga dimensi dasar.Dimensi tersebut mencakup umur panjang dan sehat,
pengetahuan dan kehidupan yang layak.IPM di Kabupaten Buru Selatan dari tahun ke tahun
mengalami peningkatan.Tujuan penelitian ini adalah untuk mengetahui seberapa besar
pengaruh persentase jumlah penduduk, pegeluaran perkapita dan pertumbuhan implisit
terhadap indeks pembangunan manusia (IPM) di Kabupaten Buru Selatan. Dalam penelitian
ini digunakan data sekunder, dengan non probability sampling sebagai teknik pengambilan
sampel. Hasil penelitian menunjukkan persentase jumlah penduduk berpengaruh negatif dan
tidak signifikan terhadap IPM, pengeluaran perkapita berpengaruh positif dan signifikan
terhadap IPM dan pertumbuhan implisit berpengruh negatif dan tidak signifikan terhadap
IPM.
Downloads
Download data is not yet available.
References
[1] Sriningsih, M., Hatidja, D., & Prang, J.. Penanganan Multikolinearitas Dengan
Menggunakan Analisis Regresi Komponen Utama Pada Kasus Impor Beras Di Provinsi
Sulut. Jurnal Ilmiah Sains , 19, (2018).
[2] Mulyono, D. Retrieved April 14, 2021, from Management:, Desember
2).https://bbs.binus.ac.id/management/2019/12/analisis-uji-asumsi-klasik/, (2019).
[3] Kabupaten Buru Selatan. (2021, Februari 19). Retrieved April 15, 2021, from Wikipedia:
https://id.wikipedia.org/wiki/Kabupaten_Buru_Selatan, (2021).
[4] BPS., Indeks Pembangunan Manusia., Retrieved from maluku.bps.go.id., , (2021).
[5] Mona, M., Kekenusa, J., & Prang, J. Penggunaan Regresi Linear Berganda untuk
Menganalisis Pendapatan Petani Kelapa. Studi Kasus: Petani Kelapa Di Desa Beo,
Kecamatan Beo Kabupaten Talaud. d'CARTESIAN , 196. (2015).
[6] Setiawan, M. B., & Hakim, A.. Indeks Pembangunan Manusia Indonesia. Jurnal
Economia, 9 (1), 19-26 (2013).
[7] Raharjo, S. (n.d.). Cara Melakukan Analisis Regresi Multiples (Berganda) dengan SPSS.
Retrieved Mei 6, 2021, from SPSS Indonesia:
https://www.spssindonesia.com/2014/02/analisis-regresi-multipes-dengan-spss.html.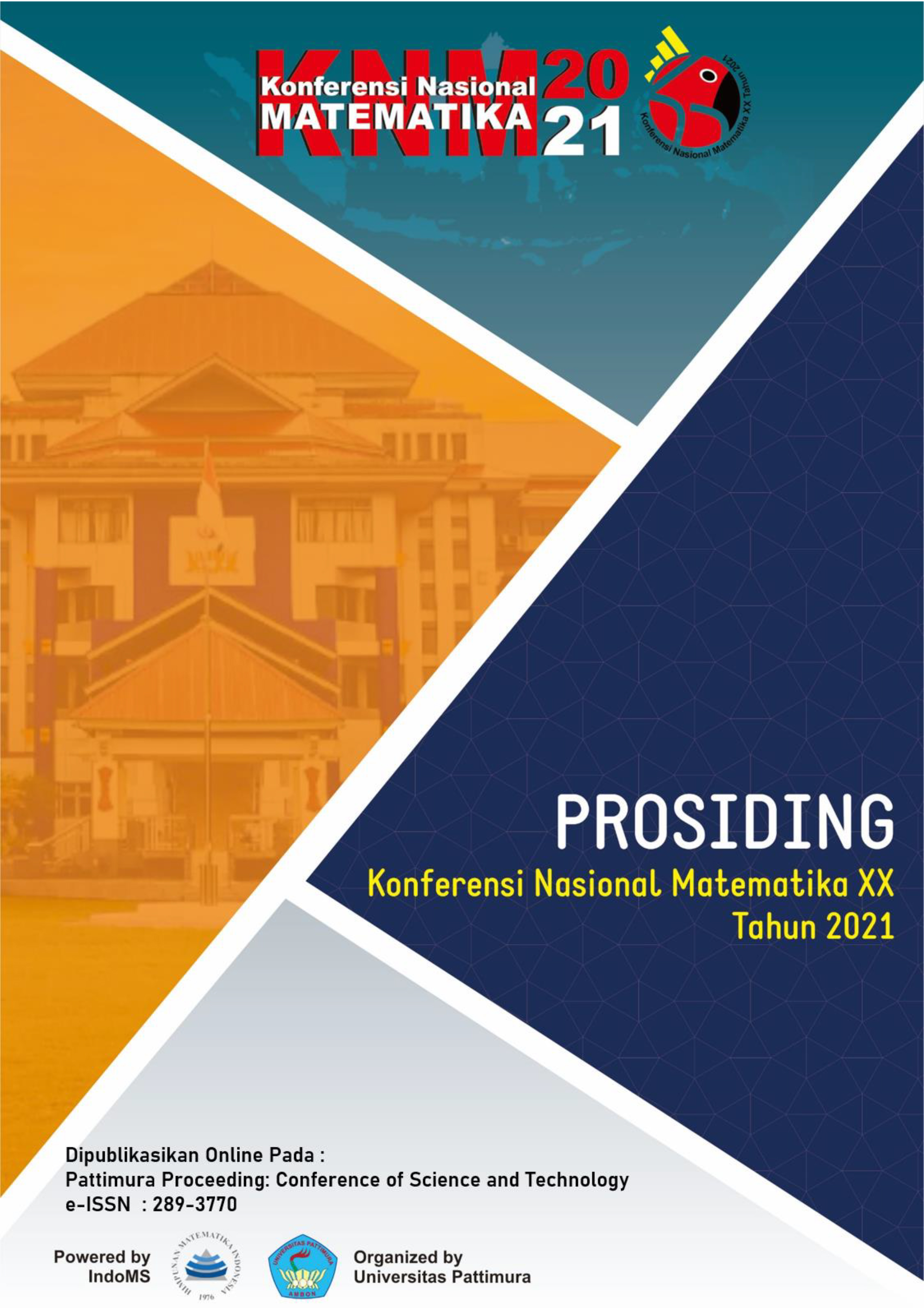 How to Cite
Jariyah, M., Solong, I., & Jamco, J. (2022). ANALISIS INDEKS PEMBANGUNAN MANUSIA DI KABUPATEN BURU SELATAN DENGAN MENGGUNAKAN REGRESI LINIER BERGANDA. Pattimura Proceeding: Conference of Science and Technology, 2(1), 389-396. https://doi.org/10.30598/PattimuraSci.2021.KNMXX.389-396
Copyright (c) 2022 Pattimura Proceeding: Conference of Science and Technology
This work is licensed under a Creative Commons Attribution-NonCommercial-ShareAlike 4.0 International License.