MODEL SUSCEPTIBLE INFECTED RECOVERED (SIR) PADA DEMAM BERDARAH DENGUE (DBD)
Oscar Andhry Barata

Universitas Lambung Mangkurat

Rahmat Rahmat

Universitas Lambung Mangkurat

Rengga Nanda Pramudya

Universitas Lambung Mangkurat
Keywords:
demam berdarah dengue, model SIR, virus
Abstract
Penyakit Demam Berdarah Dengue (DBD) merupakan penyakit yang disebabkan oleh infeksi virus, yang ditularkan melalui gigitan nyamuk Aedes aegypti dan Aedes albopictus yang sebelumnya telah terinfeksi oleh virus dengue dari penderita DBD sebelumnya. Penularan penyakit DBD dipengaruhi oleh tiga faktor interaksi yaitu: faktor Pejamu (target penyakit, inang), faktor penyebar (vektor), dan faktor lingkungan. Berbagai cara pencegahan penyakit dan pengobatan segera bagi penderita penyakit DBD. Tujuan utama kami adalah untuk mempelajari dinamika demam berdarah dan perkembangannya menjadi demam berdarah dengue untuk memahami fenomena epidemi dan untuk menyarankan strategi pengendalian penyakit secara umum dan bentuk hemoragik pada khususnya. Pada tulisan ini akan dimodelkan secara matematika untuk memahami penyakit ini dan melakukan perumusan model dengan beberapa parameter. Kali ini model yang akan digunakan adalah model SIR
Downloads
Download data is not yet available.
References
A. Boutayeb, M. Derouich, and E.H. Twizell, "A Model Of Dengue Faver", Vol. 2, hal. 2-4, (2003).
Shepley L. Ross, "Introduction to Ordinary Differential Equation", 4th Editions, John Wiley & Sons. New York(1989)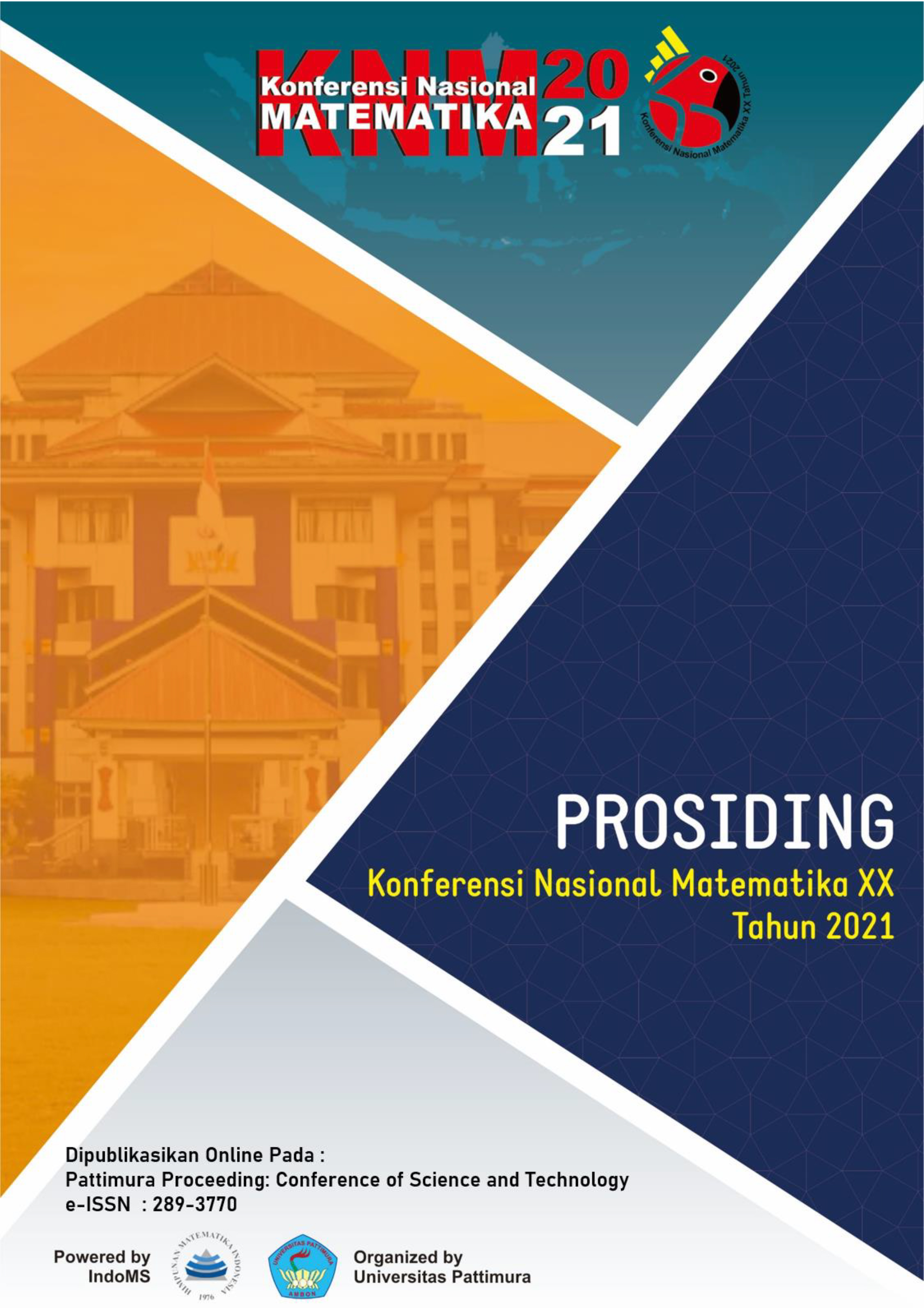 How to Cite
Barata, O., Rahmat, R., & Pramudya, R. (2022). MODEL SUSCEPTIBLE INFECTED RECOVERED (SIR) PADA DEMAM BERDARAH DENGUE (DBD). Pattimura Proceeding: Conference of Science and Technology, 2(1), 313-320. https://doi.org/10.30598/PattimuraSci.2021.KNMXX.313-320
Copyright (c) 2022 Pattimura Proceeding: Conference of Science and Technology
This work is licensed under a Creative Commons Attribution-NonCommercial-ShareAlike 4.0 International License.