KAJIAN KEKUATAN Z-MODUL Q SEBAGAI INSPIRASI MUNCULNYA KONSEP DAN SIFAT DALAM TEORI MODUL
Sri Wahyuni

Departemen Matematika, FMIPA, Universitas Gadjah Mada, Indonesia

Yunita Septriana Anwar

Mahasiswa PS Doktor Matematika, Departemen Matematika, FMIPA, Universitas Gadjah Mada, Indonesia

I Putu Yudi Prabhadika

Mahasiwa PS Magister Matematika, Departemen Matematika, FMIPA, Universitas Gadjah Mada, Indonesia
Keywords:
modul faktorisasi tunggal, submodul dan ideal fraksional, modul injektif, amplop injektif
Abstract
Abstrak. Grup bilangan rasional (Q, +) sebagai modul atas daerah integral bilangan bulat (Z, +,˙) (Z-modul Q) merupakan contoh modul khusus yang mempunyai sifat-sifat yang unik yang sangat penting dalam munculnya konsep dan sifat dalam aljabar, khususnya dalam teori modul. Sifat yang sudah sangat dikenal adalah Z-modul Q merupakan modul torsi yang tidak bebas, dan lebih jauh modul Z-modul Q/Z merupakan modul torsi tak hingga. Dalam paper ini akan dipersentasikan hasil kajian Z-modul Q dalam kaitannya dengan struktur modul faktorisasi tunggal. Diperoleh bahwa Z-modul Q mempunyai sifat tidak memiliki elemen primitif yang kemudian berakibat dalam Z-modul Q tidak terdapat submodul siklik yang dibangun oleh suatu elemen primitif yang merupakan submodul murni. Selanjutnya akan dikaji peran Z-modul Q dalam kaitannya dengan konsep D-submodul fraksional dan konsep M -ideal fraksional dalam teori modul aritmatik. Lebih jauh akan dikaji sifat Z-modul Q dalam kaitannya dengan modul injektif dan modul miskin. Diperoleh sifat Z-modul Q mempunyai sifat keterbagian, keinjektifan, dan merupakan amplop injektif bagi setiap submodul Q. Sebagai ring, Q merupakan ring semisederhana dan Artinian sehingga setiap modul atas Q merupakan modul miskin.
Downloads
Download data is not yet available.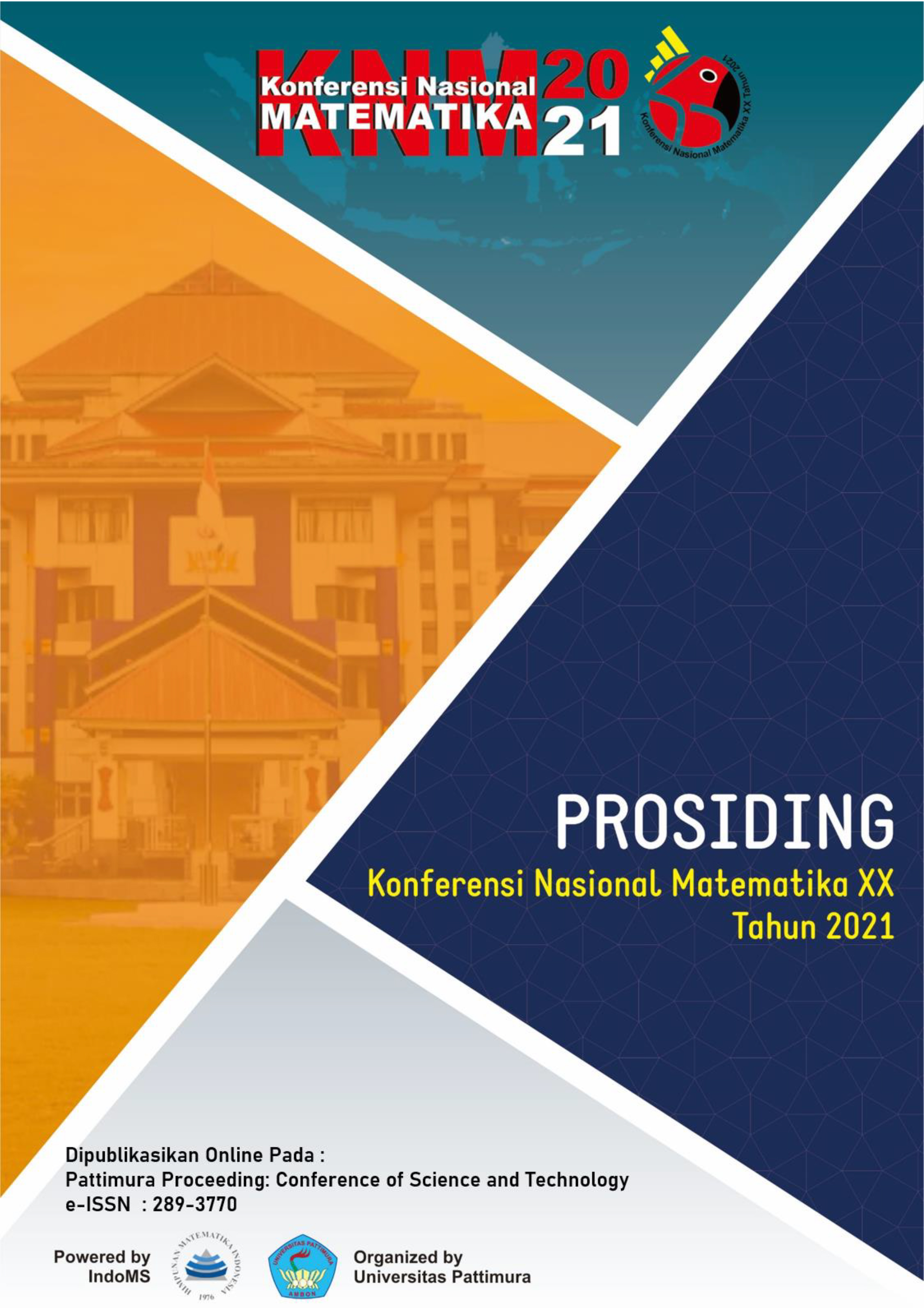 How to Cite
Wahyuni, S., Anwar, Y., & Prabhadika, I. P. (2022). KAJIAN KEKUATAN Z-MODUL Q SEBAGAI INSPIRASI MUNCULNYA KONSEP DAN SIFAT DALAM TEORI MODUL. Pattimura Proceeding: Conference of Science and Technology, 2(1), 9-14. Retrieved from https://ojs3.unpatti.ac.id/index.php/pcst/article/view/5630
Copyright (c) 2022 Pattimura Proceeding: Conference of Science and Technology
This work is licensed under a Creative Commons Attribution-NonCommercial-ShareAlike 4.0 International License.