PENERAPAN METODE REGRESI LINEAR BERGANDA UNTUK MELIHAT PENGARUH JUMLAH PENDUDUK DAN LUAS WILAYAH TERHADAP JUMLAH PENGGUNA LISTRIK DI KECAMATAN AMBALAU KABUPATEN BURU SELATAN
Fadly Ode

Universitas Pattimura

Nur Statib J

Universitas Pattimura

Elsye Malwewar

Universitas Pattimura
Keywords:
regresi linear berganda, jumlah penduduk, luas wilayah, jumlah pengguna listrik kec. ambalau kab. buru selatan
Downloads
Download data is not yet available.
References
[1] Ambalau, K., & Angka, D. No. Katalog : 1102001.8109030., (2020).
[2] Konsultan Statistik. 5 Uji Asumsi Klasik. www.konsultanstatistik.com. https://www.konsultanstatistik.com/2009/03/uji-asumsi-klasik.html., (2019).
[3] Direktori Pulau-Pulau Kecil Indonesia. (n.d.). Pulau Ambalau. Diambil 24 Mei 2021, dari http://www.ppk-kp3k.kkp.go.id/direktori-pulau/index.php/public_c/pulau_info/9894
[4] Duwi Consultant. (2015). Uji Heteroskedastisitas. www.duwiconsultant.blogspot.com. http://duwiconsultant.blogspot.com/2011/11/uji-heteroskedastisitas.html
[5] Janie, D. N. A. Statistikdeskriptif & regresi linier berganda dengan spss, (2012).
[6] Wekke, I. S. Hasil Penelitian dan Pembahasan (SOFT SKILL). 70–95, (2020).
[7] Yuliara, I. M. Modul Regresi Linier Berganda. Regresi Linier Berganda, 18, (2016).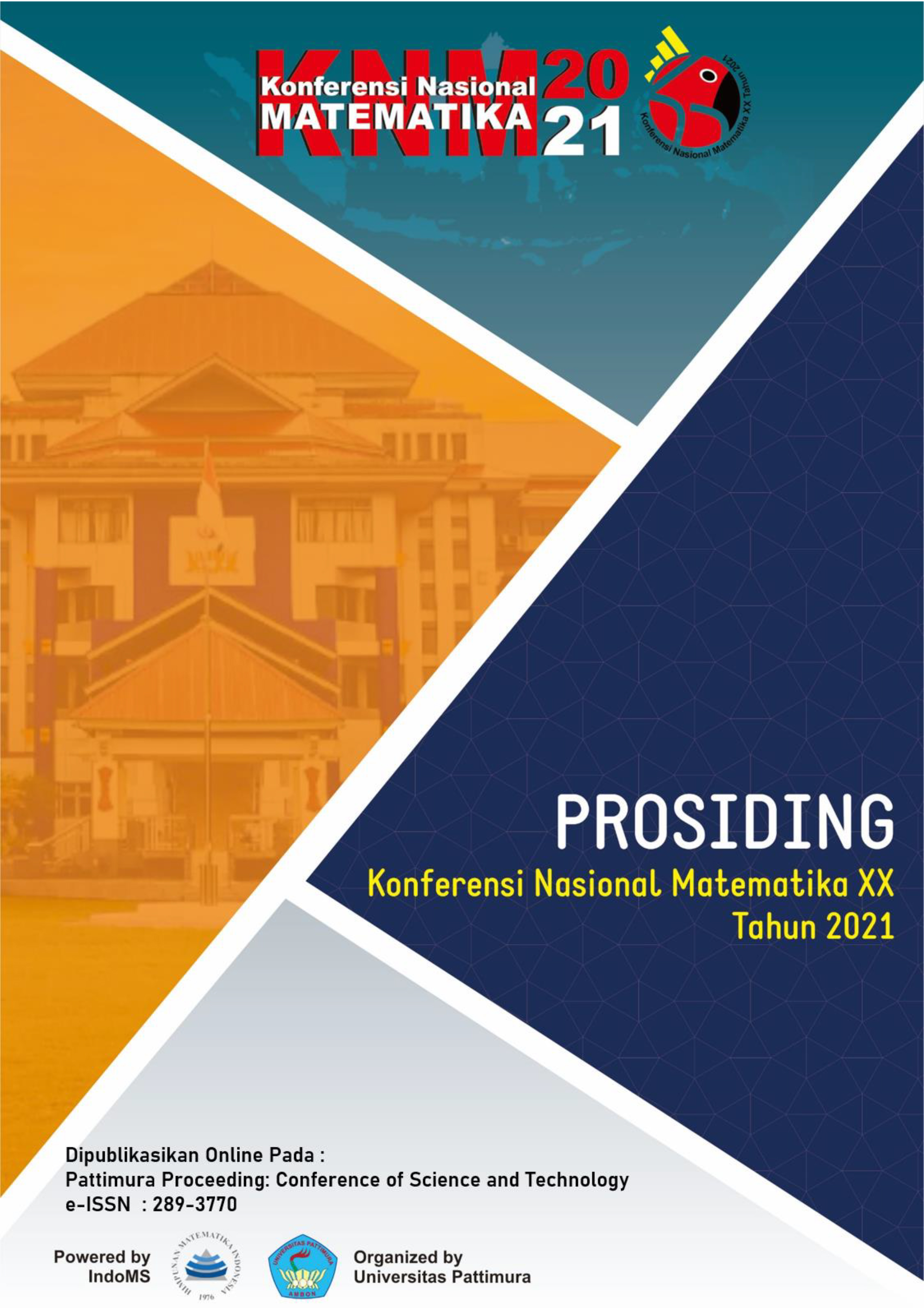 How to Cite
Ode, F., J, N., & Malwewar, E. (2022). PENERAPAN METODE REGRESI LINEAR BERGANDA UNTUK MELIHAT PENGARUH JUMLAH PENDUDUK DAN LUAS WILAYAH TERHADAP JUMLAH PENGGUNA LISTRIK DI KECAMATAN AMBALAU KABUPATEN BURU SELATAN. Pattimura Proceeding: Conference of Science and Technology, 2(1), 545-552. https://doi.org/10.30598/PattimuraSci.2021.KNMXX.545-552
Copyright (c) 2022 Pattimura Proceeding: Conference of Science and Technology
This work is licensed under a Creative Commons Attribution-NonCommercial-ShareAlike 4.0 International License.