PARTISIPASI MASYARAKAT DALAM PENGELOLAAN MANGROVE BERKELANJUTAN DI DUSUN MASIKA JAYA
Community Participation in Sustainable Mangrove Management in Masika Jaya
Debby V Pattimahu

Forestry Department, Pattimura University

Fanny Soselissa

Forestry Department, Pattimura University

Terezia V Pattimahu

Economic and Bussines Department, Pattimura University
Keywords:
rules, conservation, mangrove, community, participation
Abstract
The condition of mangroves in general appears to be at a high critical level, because the dangers of using mangroves come for other purposes. The use of mangroves without paying attention to the rules of conservation gives a negative impression on the existence of mangroves today. Utilization of mangrove biological systems is increasingly widespread, not in terms of utilization but more in terms of the use of mangrove stands, both traditional and commercial. The burden on the mangrove environment is enormous and continues to grow, resulting in changes in mangrove range and land use. The level of public information that is still unsure about the importance of maintaining mangrove management will affect openness and support in its management. This condition also occurred in Masika Jaya Village, West Seram Regency, Maluku Province. The existence of potential mangrove assets, most of which are not known by the community at Villa Masika Jaya, thus affecting the community level
Downloads
Download data is not yet available.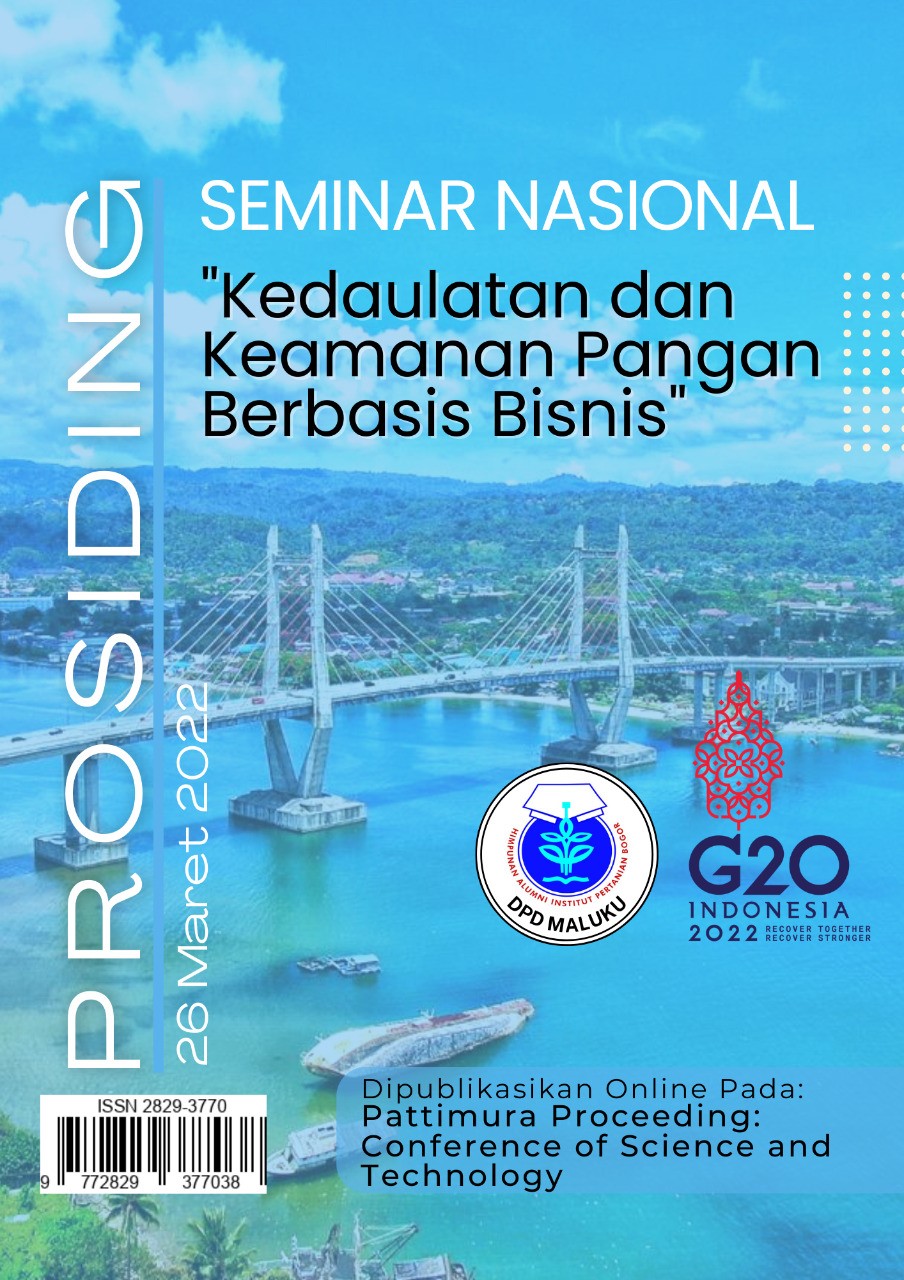 How to Cite
Pattimahu, D. V., Soselissa, F., & Pattimahu, T. V. (2022). PARTISIPASI MASYARAKAT DALAM PENGELOLAAN MANGROVE BERKELANJUTAN DI DUSUN MASIKA JAYA. Pattimura Proceeding: Conference of Science and Technology, 2(2), 109-113. Retrieved from https://ojs3.unpatti.ac.id/index.php/pcst/article/view/7374
Copyright (c) 2022 Pattimura Proceeding: Conference of Science and Technology
This work is licensed under a Creative Commons Attribution-NonCommercial-ShareAlike 4.0 International License.