KESADARAN LITERASI DIGITAL: PELUANG, TANTANGAN DAN KERENTANANNYA BAGI KOMUNITAS LAUT-PULAU (Suatu Pemikiran)
The Consciousness of Digital Literacy: Its Opportunities, Challenges and Susceptibilities for Marine-Isle Communities (An Idea)
Pieter Agusthinus Riupassa

Multidisciplinary Bioinformatics and Techno Laboratory, Department of Biology, Faculty of Mathematics and Natural Sciences, Universitas Pattimura

Anneke Pesik

Multidisciplinary Bioinformatics and Techno Laboratory, Department of Biology, Faculty of Mathematics and Natural Sciences, Universitas Pattimura
Keywords:
technology literacy, small islands community, adaptive digital character, young learners
Abstract
Digital literacy has been supported by the development of information technology in Industry 4.0 which has significantly changed and enabled many opportunities for advancement in the community learning dimension. The system connected to the internet network and the availability of information (i.e. science, technology, and art) is a golden opportunity to create the achievements of the marine-isle community, which is always under the stigma of being fallen behind, so that they can get out of the poverty trap into a space of empowerment and mental readiness to enter the era of a new revolution. The approach were used socio-scientific interpretive and narrative method. This article aim is to reflect and capture the existence of the marine-isle community to inspire and motivate young learners to take advantage of easy access to information, and pinned a number of mentality attitudes (soft skills) to achieve success in life. A number of high awareness attitudes in changing the way of thinking and behavior patterns to motivate persons and our society. Thus, at least at the social level, inherent values, hidden internally to develop into young learners with digital characters who are adaptive, proactive, and dynamic. Otherwise, with anxiety, the community will be crushed and shackled by the hustle and bustle of digital advances
Downloads
Download data is not yet available.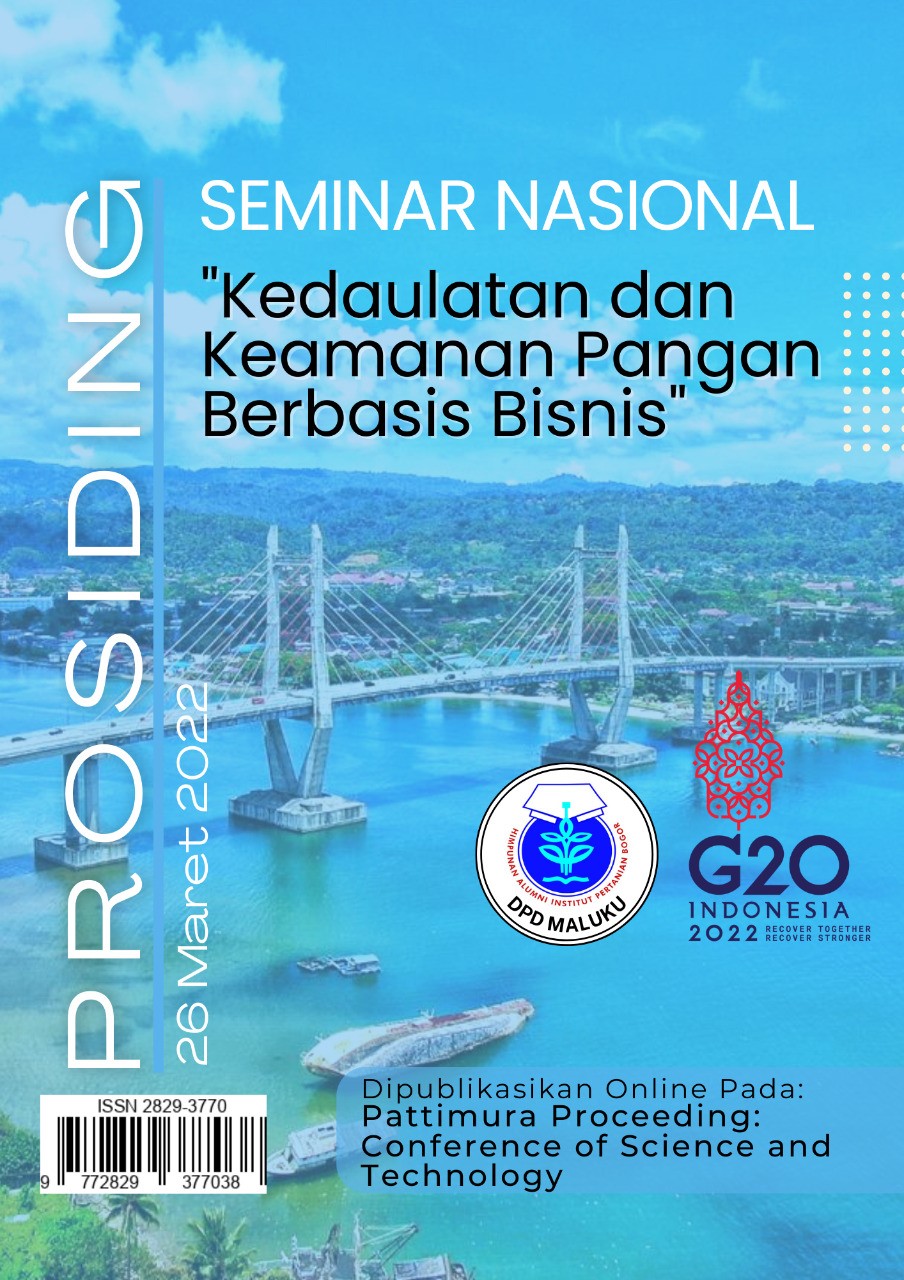 How to Cite
Riupassa, P. A., & Pesik, A. (2022). KESADARAN LITERASI DIGITAL: PELUANG, TANTANGAN DAN KERENTANANNYA BAGI KOMUNITAS LAUT-PULAU (Suatu Pemikiran). Pattimura Proceeding: Conference of Science and Technology, 2(2), 135-142. https://doi.org/10.30598/PattimuraSci.2022.HAIPBMAL.135-142
Copyright (c) 2022 Pattimura Proceeding: Conference of Science and Technology
This work is licensed under a Creative Commons Attribution-NonCommercial-ShareAlike 4.0 International License.