MODAL SOSIAL DAN KEBERLANJUTAN PEMANFAATAN LAHAN HUTAN UNTUK PENGELOLAAN DUSUNG
Social Capital and Sustainable use of Forest Land for Dusung Management
Marthina Tjoa

Jurusan Kehutanan, Fakultas Pertanian Universitas Pattimura, Ambon

George S J Tomatala

Jurusan Peternakan Fakultas Pertanian Universitas Pattimura, Ambon

Iskar Iskar

Jurusan Kehutanan, Fakultas Pertanian Universitas Pattimura, Ambon
Keywords:
forest land, community, social capital, dusung management
Abstract
The use of forest land by the community in the form of dusung is based on the prevailing social system. the social system of the community is influenced by the rules, norms and values that have been internalized in the life of indigenous peoples. The rules of customary norms and values have regulated community interactions that support the strength of social capital. This study aims to determine the role of social capital and the sustainability of dusung management in Maluku. The approach used is a participatory follow-up study (PAR). The results of the study show that various facts and concepts about social and cognitive structures are important factors in revealing the forms of social capital that exist in the community to realize dusung management at the individual, group and village level as a whole. Social capital has played a role in helping the development of community capacity in the sustainability of dusung management, because of the level of security and certainty of a more secure social action
Downloads
Download data is not yet available.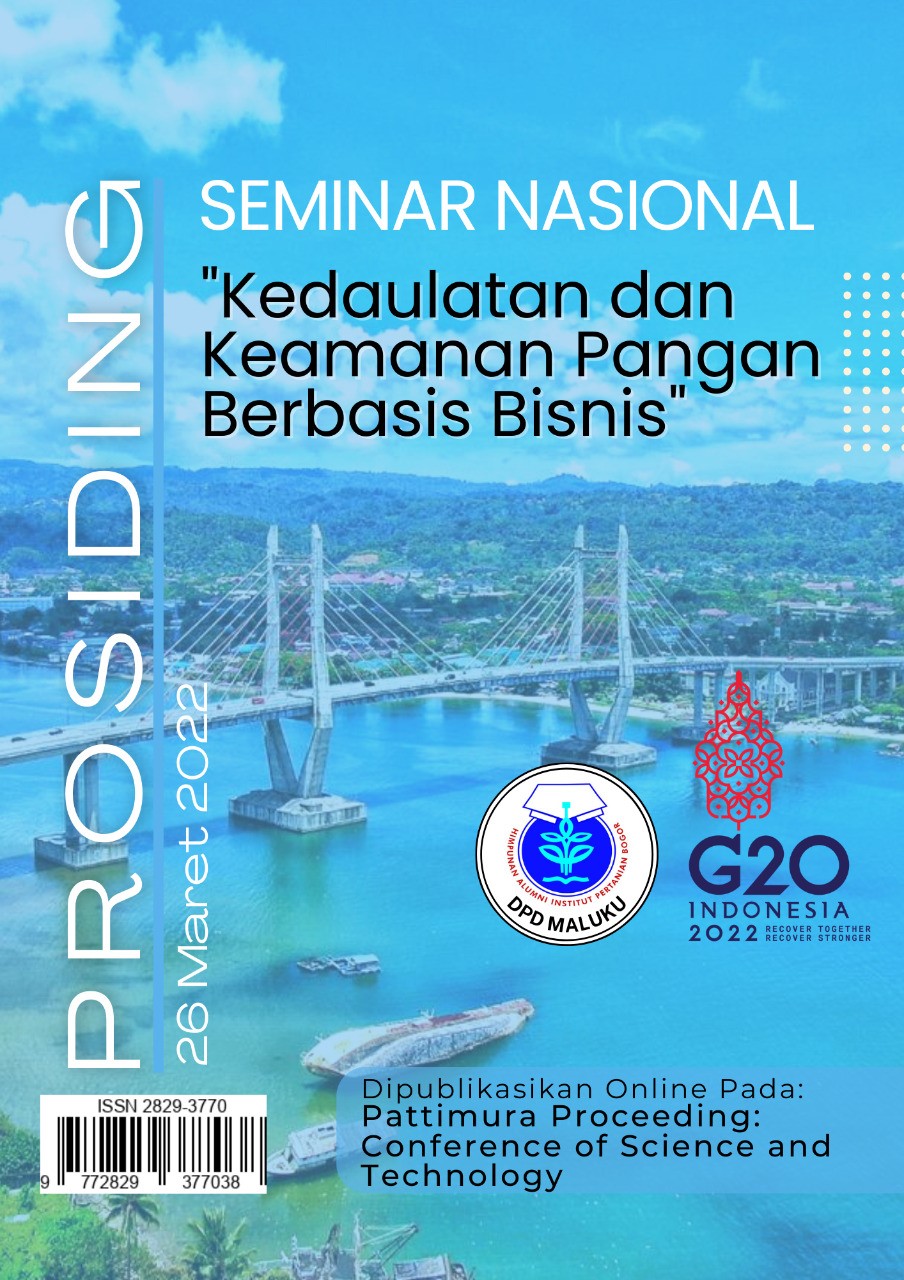 How to Cite
Tjoa, M., Tomatala, G., & Iskar, I. (2022). MODAL SOSIAL DAN KEBERLANJUTAN PEMANFAATAN LAHAN HUTAN UNTUK PENGELOLAAN DUSUNG. Pattimura Proceeding: Conference of Science and Technology, 2(2), 119-123. https://doi.org/10.30598/PattimuraSci.2022.HAIPBMAL.119-123
Copyright (c) 2022 Pattimura Proceeding: Conference of Science and Technology
This work is licensed under a Creative Commons Attribution-NonCommercial-ShareAlike 4.0 International License.