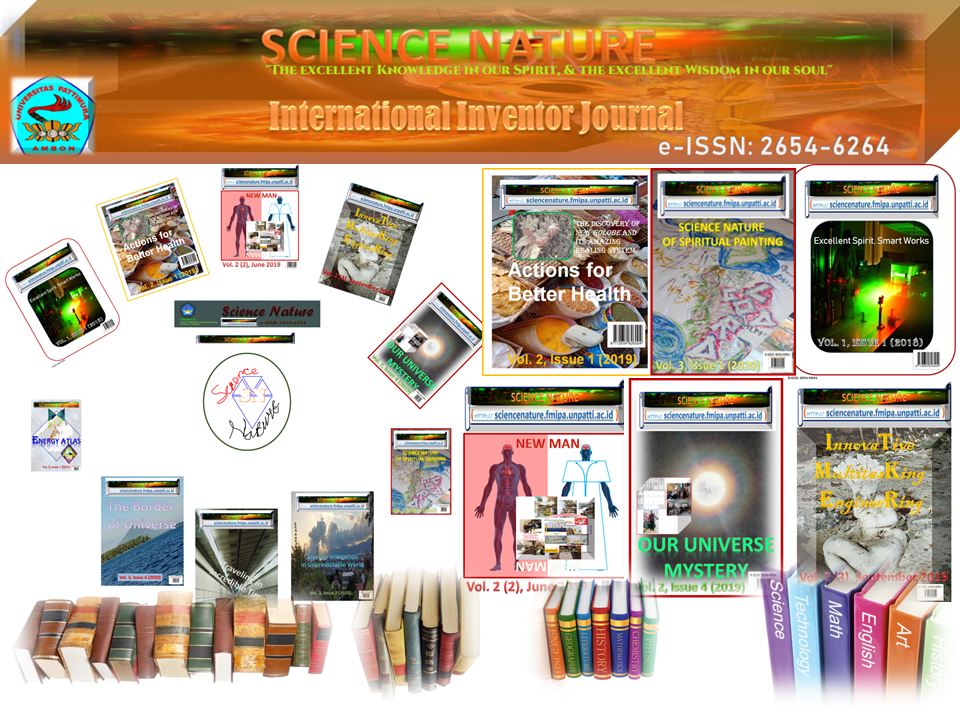 SCIENCE NATURE FRONT cover MAGAZINE IS THE ORIGINAL ONE EVERY ISSUE.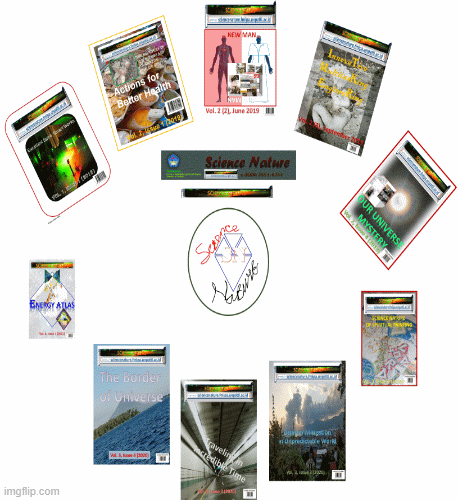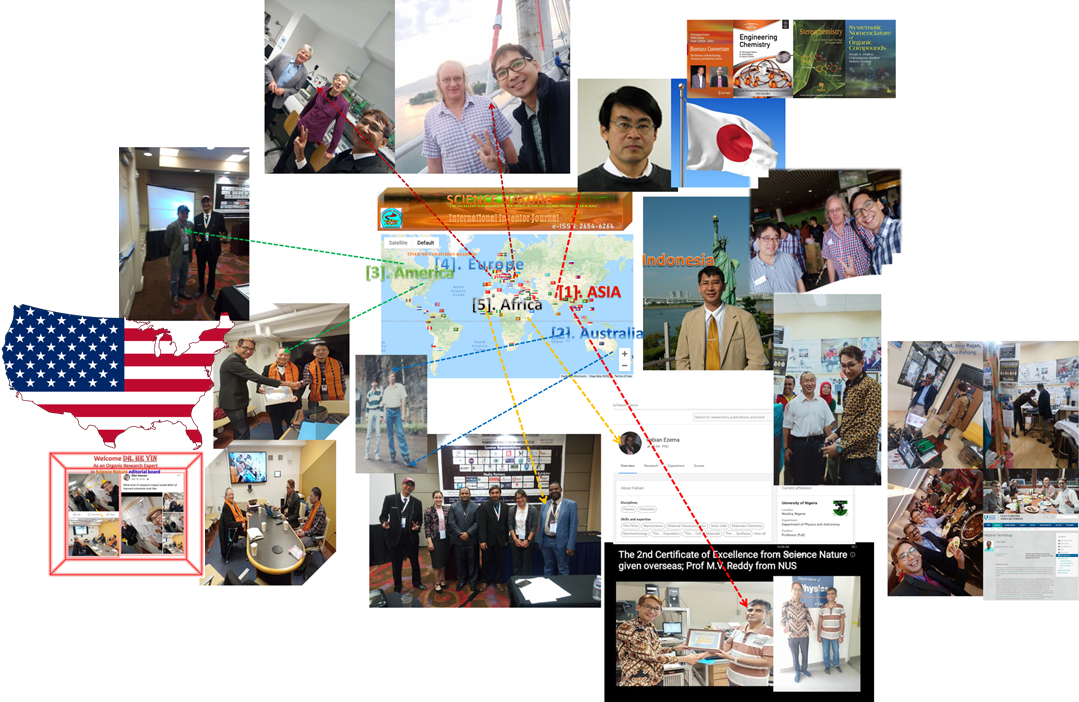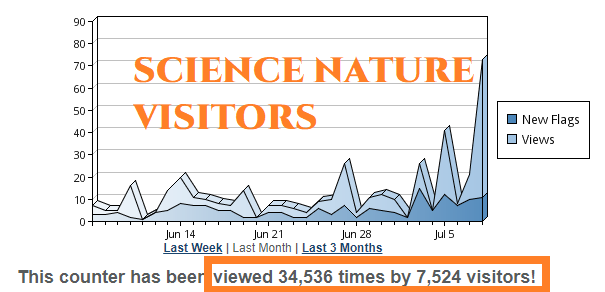 SCIENCE NATURE VISITORS HAD BEEN ALREADY OVER 93 COUNTRIES ALL OVER THE WORLD
******* The International Inventor Journal, SCIENCE NATURE was sustained by distinguished scientists
selected from 5 continents *******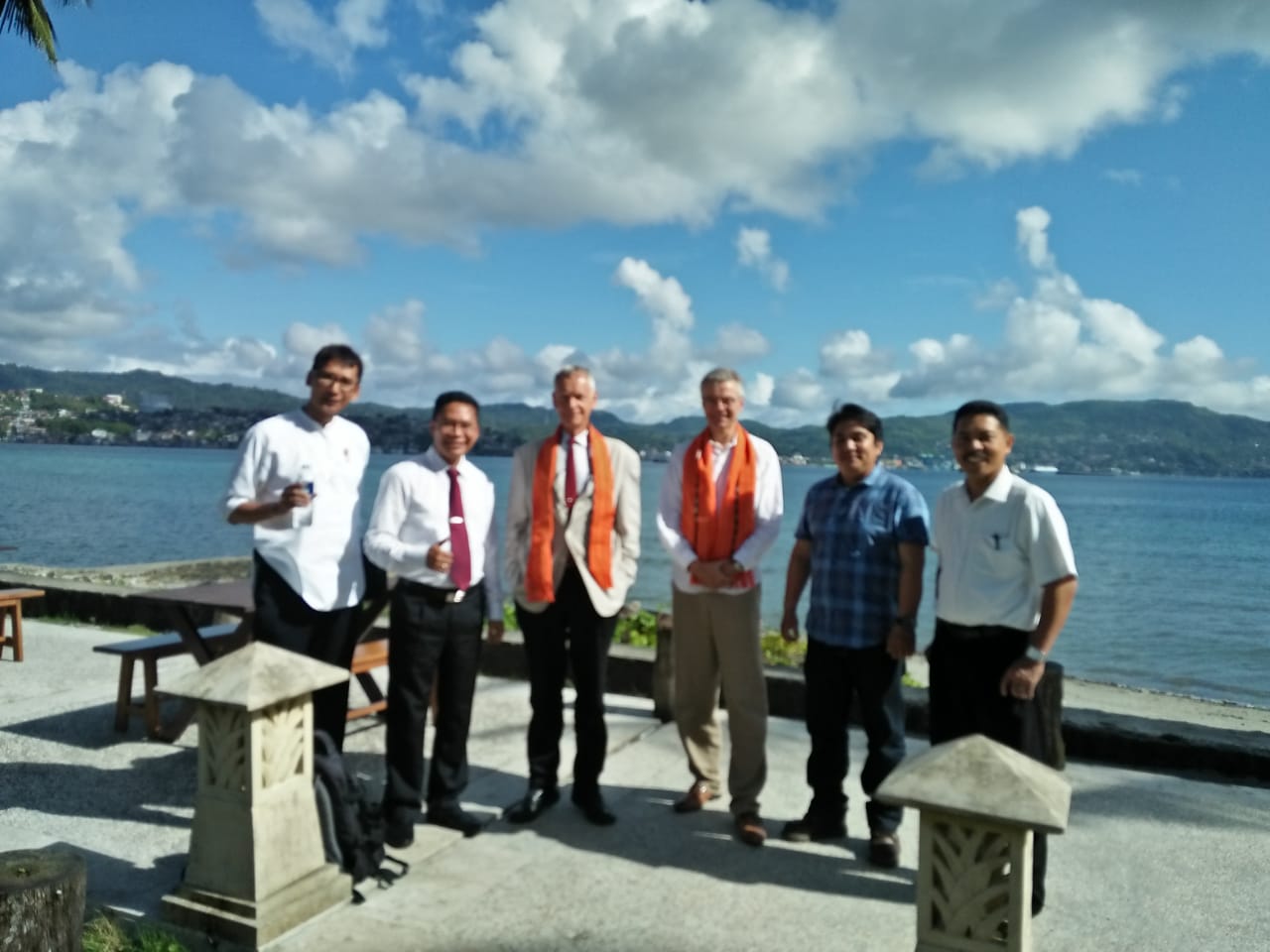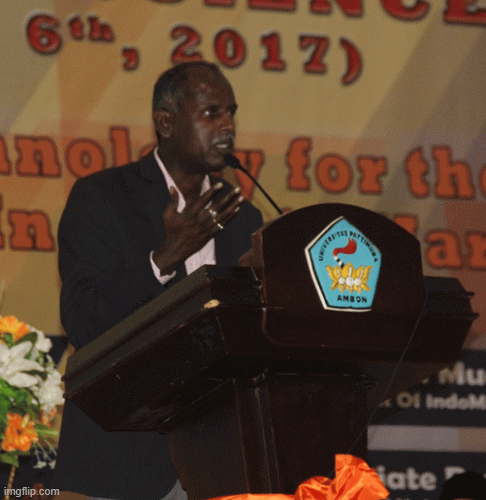 Under Reviewing: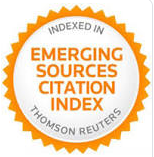 URL: https://ojs3.unpatti.ac.id/index.php/sciencenature/about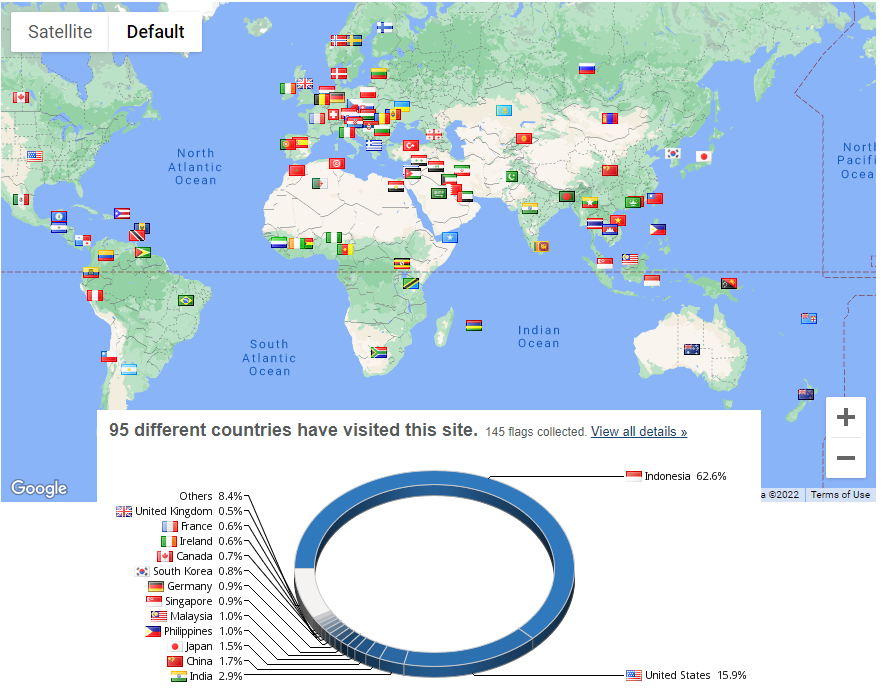 Current Issue
Vol 4 No 1 (2021): Science Nature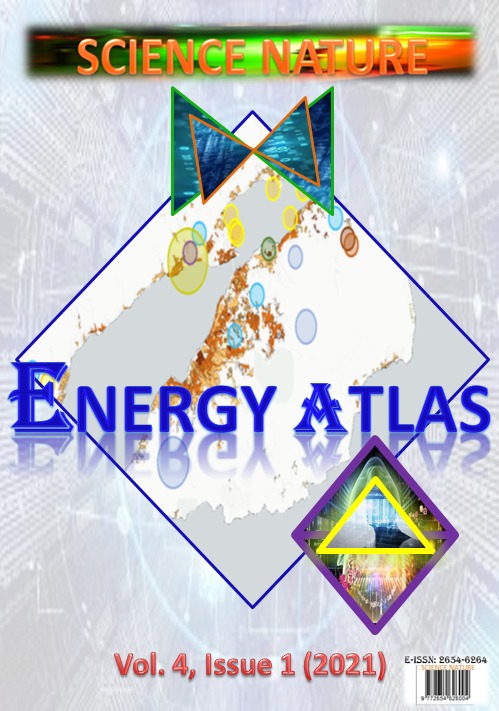 Due to the second severe wave of world heavy Covid-19 pandemic in 2021:
Starting in January 2021, The Editor-in-Chief (EiC) of Science Nature decided to limit all the issues in the year with ONLY 2 ISSUES of June and December. Such limited contributions were to decrease the burdens of each scientist who was severely suffered by the world wide pandemics. In this issue of June 2021, the authors are from 2 different countries of Germany and Indonesia.
Full Issue
View All Issues