Science Nature is a frontier journal in natural sciences and its multitasking applications involving various interdisciplinary fields such as the character of nature, properties of scientific development, and the applications of natural engineering.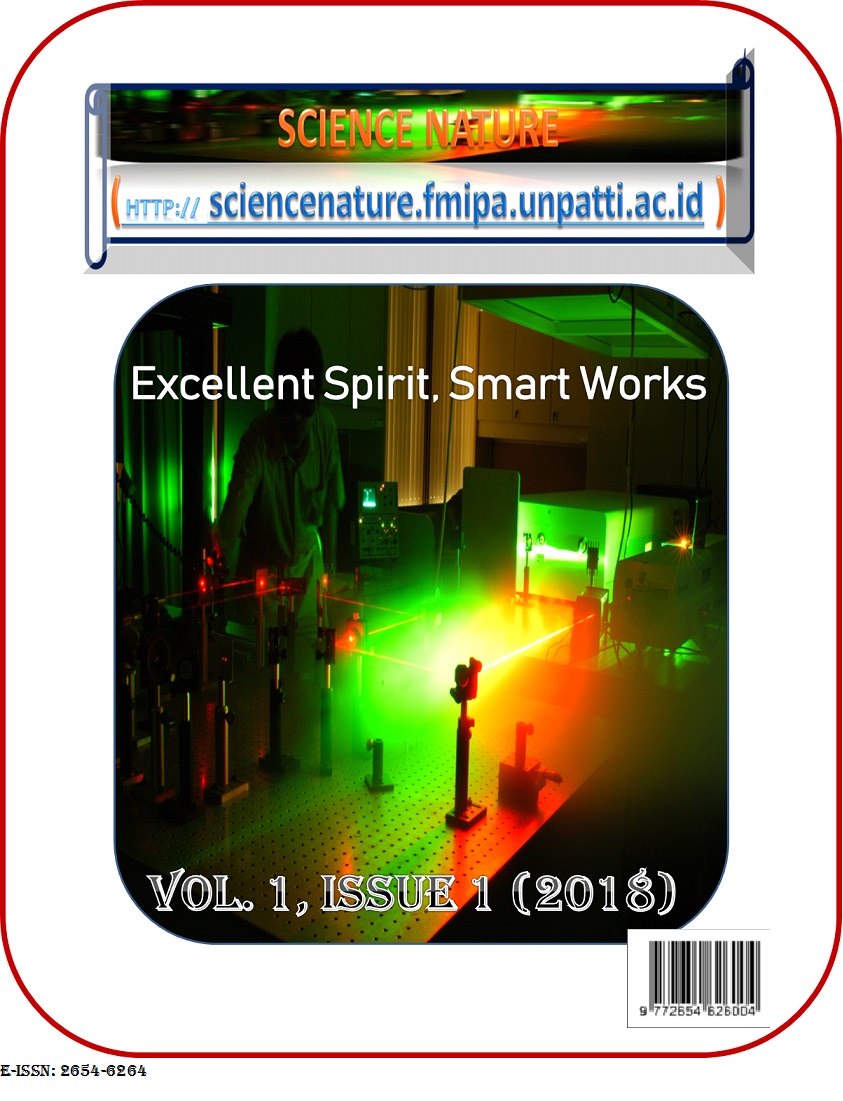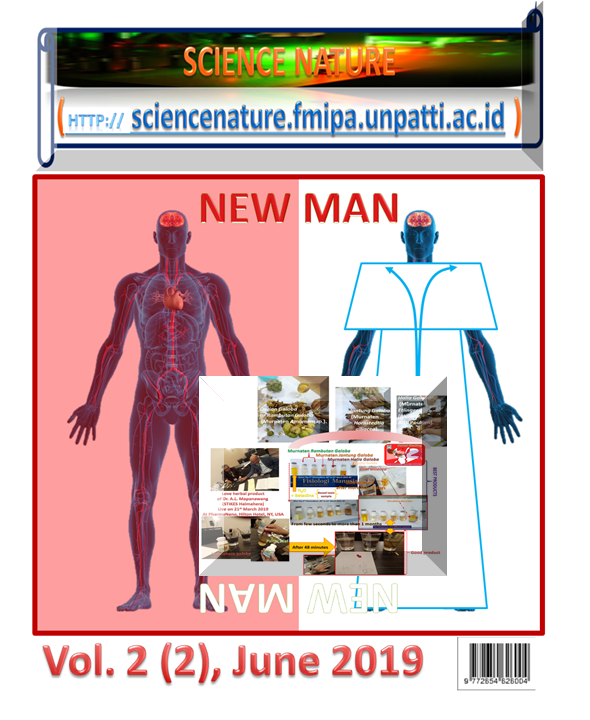 Coming September Issue of 2019
The vision of Science Nature is to provide a better understanding in advancing natural science investigation as well as to improve the life quality of human being in their better environmental system. In order to realize such vision, Science Nature will describe and fulfill its mission into the following three main points:
(i). Educating scientists for their better contribution for others,
(ii). Developing knowledge and improving wisdom of people based on excellent understanding of the truth in nature and science, and
(iii). Engineering scientific findings of real technology, and its useful products such as medicine products, foods, and drinks output, and another useable human daily products and smart devices as well as applied engineering technology products involving mass transportation vehicles, and movable building system.
Organization System
The organization in coordinating this international journal was from Faculty of Mathematics and Natural sciences at Pattimura University, the largest government university in the Maluku province of Indonesia consisted of more than 20,000 bachelor and postgraduate students. While the Editor-in-Chief of Science Naturewas chosen based on his advanced scientific knowledge, and experiences in developing multidisciplinary sciences. In addition, the editorial board consists of selected 5 earth continents experts in many different fields particularly related to their expertized in understanding the new creations, nature and science as well as its multitasking applications.
Publication Procedures
[A]. Submission process
All submitted papers with the template of the journal must contain a novelty or new thing in scientific works. Paper can be submitted directly through the following email: editorsciencenature@gmail.comThe review process will take 7 to 14 days depending on the quality of the papers. Reviewers will be selected based on the field of authors.
Another submission process is by the use of our Pattimura University OJS system which can be found here:
https://ojs3.unpatti.ac.id/index.php/sciencenature/about/submissions
Note: The template of paper can be downloaded here.
[B]. Article in Press
Once the revised paper prior to the accepted paper was done, the article in press will take 1 month process in Science Nature Open Access website.
[C]. Publication Fee
Publication fee is $ 150 with additional $ 60 per each colorful picture.
NOTE: only similarity index < 30 % can be accepted for publication in SCIENCE NATURE.