THE IMPLEMENTATION AND DISCOVERY OF BEST SIGNIFICANT INDICATORS OF HIGH SCHOOL QUALITY PARTICULARLY BOTH QUALITY PROCESS AND OUTPUT
Agnes Sukasni

Universitas Negeri Jakarta
Keywords:
evaluation, policy implementation, character education
Abstract
The research to explain the implementation of character education programs at high school of SMAN 20 Jakarta, Indonesia, and further explained the achievements of the program. This research is a policy explanation with a descriptive qualitative approach that describes the reality of the activities studied with the aim of knowing and understanding the implementation of character education empowerment programs and evaluating the implementation of character education strengthening programs that have been, are being and will be implemented in SMAN 20 Jakarta which focuses on rules and secondary data collection. A qualitative approach is used to describe the condition as a whole about the implementation of character education. Data collection techniques are interviews, observation and documentation. The analysis technique is provided by reduction, display and conclusion, respectively. The results of this study are in the following 4 points: (1) planning starts from graduation competent standard (SKL) to socialization, (2) implementation is applied in two bases of class and school, (3) the role of school members as supervisors, coaches and implementers, and (4) supporting and inhibiting factors are the students, teachers, facilities and involvement of the school committee and parents. We obtained that there were 3 main indicators of (1). The graduation standard, (2). The process standard, and (3). Education evaluation standard which obviously improved SMA Negeri 20, Jakarta in the last 3 years through the implementation of character education especially in the last 1.5 years serious implementation.
Downloads
Download data is not yet available.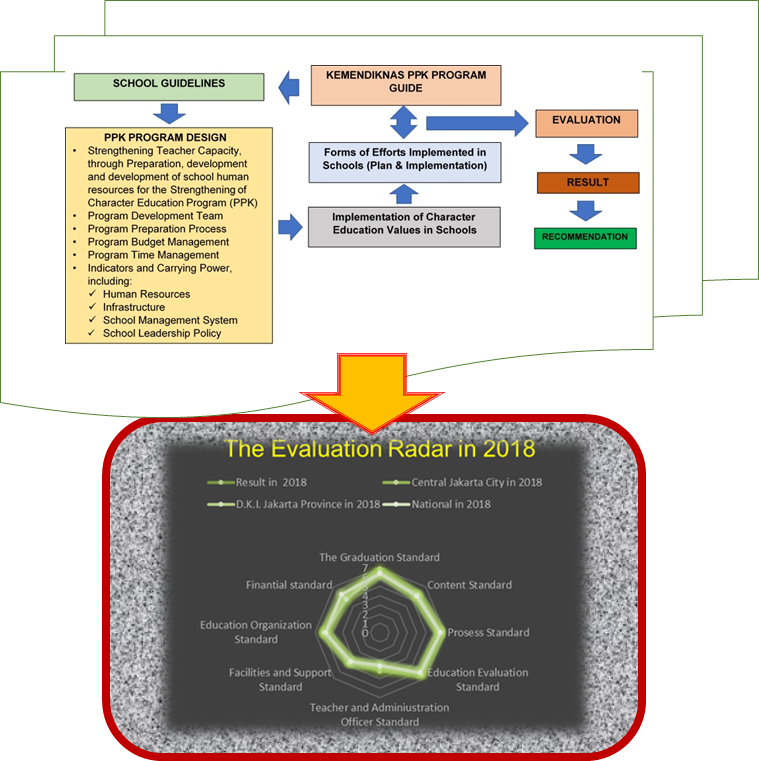 How to Cite
Sukasni, A. (2019). THE IMPLEMENTATION AND DISCOVERY OF BEST SIGNIFICANT INDICATORS OF HIGH SCHOOL QUALITY PARTICULARLY BOTH QUALITY PROCESS AND OUTPUT. SCIENCE NATURE, 2(3), 128-147. https://doi.org/10.30598/SNvol2iss3pp128-147year2019