Flexible Thin Battery with Fast and Sensitive Voltage Control by a Simple Mechanical Bending: No Energy without Working
Hendry Izaac Elim

Department of Physics, Faculty of Mathematics and Natural Sciences, Pattimura University

Meilladelfia Rahman

Department of Physics, Faculty of Mathematics and Natural Sciences, Pattimura University

Wanda Sari Latupoho

Department of Physics, Faculty of Mathematics and Natural Sciences, Pattimura University

Randy Rasyid Latuconsina

Department of Physics, Faculty of Mathematics and Natural Sciences, Pattimura University

Aprilia Angel Pattipeilohy

Department of Physics, Faculty of Mathematics and Natural Sciences, Pattimura University

M. V. Reddy

Rajan Jose

Department of Physics, Faculty of Mathematics and Natural Sciences, Pattimura University
Keywords:
Flexible Thin battery (FTB), Mechanical bending, Fast and sensitive, Voltage control
Abstract
The competition among scientists in providing the best need of mobile energy in society has been spread worldwide. This short communication shares a newly simple invention about thin battery with its voltage control simply adjusted by bending it. The changing in battery voltage is quite fast only in few seconds and very sensitive according to the mechanical bending treated into it. Furthermore, the thin battery was fabricated to be water resistant so that it can be applied under water with special technology purposes. This invention is a new beginning for flexible thin battery (FTB) technology which can be implemented in many different activities of daily life such as integrated technology use, medical energy supports, and education smart tools.
Downloads
Download data is not yet available.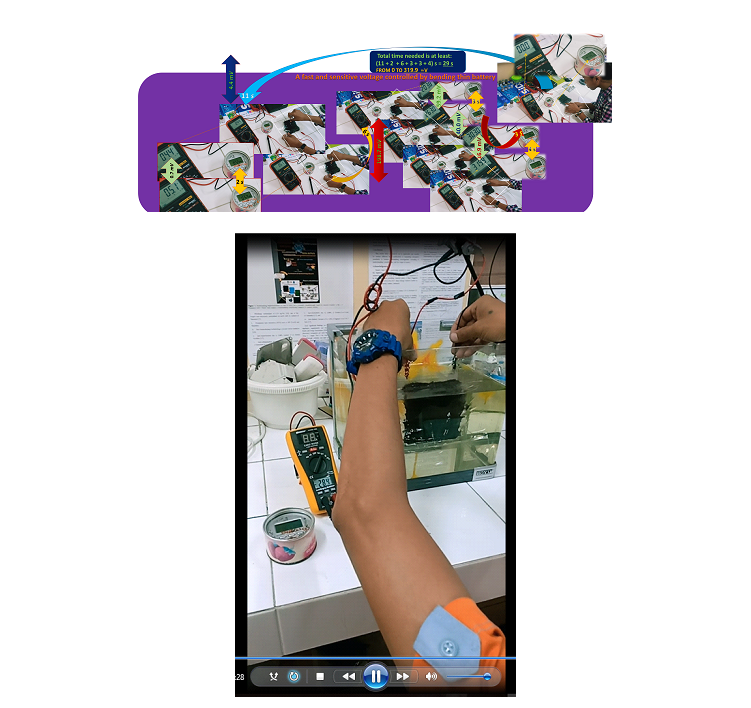 How to Cite
Elim, H., Rahman, M., Latupoho, W., Latuconsina, R., Pattipeilohy, A., Reddy, M., & Jose, R. (2019). Flexible Thin Battery with Fast and Sensitive Voltage Control by a Simple Mechanical Bending: No Energy without Working. SCIENCE NATURE, 2(3), 157-166. https://doi.org/10.30598/SNvol2iss3pp157-166year2019