Dear Researchers of all over the world,
We are cordially announcing that Prof. H.I. Elim Ph.D has been elected to be Editor-in-Chief (EiC) of the Pattimura Excellence Journal of Language and Culture (PEJLaC) since 2022.
The following is our New Team of PEJLaC in 2022: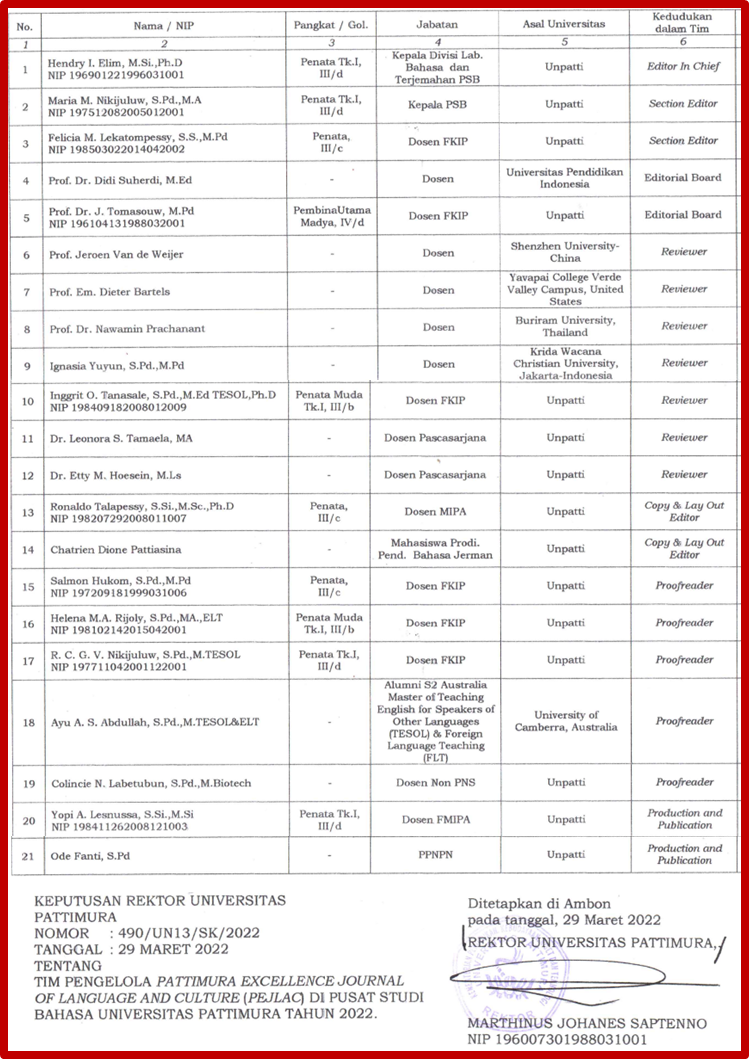 Therefore, as a newly elected EiC, we are welcome you all to work honestly as well as with full of respects so that we may together improve this PEJLaC international journal to be as excellence as possible.
With best wishes,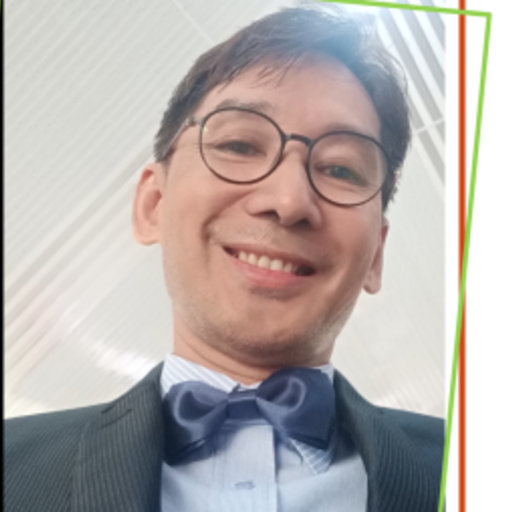 Hendry
URL: https://ojs3.unpatti.ac.id/index.php/pejlac/index
EiC of PEJLaC