ANALISIS KADAR KLORIN PADA TEH CELUP BERDASARKAN WAKTU SEDUHAN
Keywords:
Tea bags, Steeping time and Chlorine
Abstract
Background: Tea is the most widely consumed beverages by all levels of society because in addition to economical, tea is also thought to provide health benefits. Compounds that contribute to the health of the body such as tannins, catechins, flavanols and cafein. Along with its development era community prefers tea bag as it is easy and practical use. Without realizing it, the longer the brewed tea bag in the water substance called chlorine bleach paper contained in tea bags rather the bag of tea bags will also be dissolved.  
Method: This research includes the study of laboratory experiments. Object in this study is 4 (four) brand of tea bag and then examined in a Laboratory Ambon Pattimura University Biology Education using thiosulfate titration methode.
Result: Anova and Tukey test results indicate that there are differences in the levels of chlorine-based treatment duration and type of tea steeping. The study test showed was obtained at the highest levels of chlorine treatment A1P4 (0,413 ppm) and A4P1 treatment resulted in the lowest levels of chlorine (0,058 ppm).
Conclusion: There are differences in the levels of chlorine in various brands of tea bag is Sariwangi tea, sosro tea, poci tea and tong tji tea for time 2 minutes, 4 minutes, 6 minutes and 8 minutes.
Downloads
Download data is not yet available.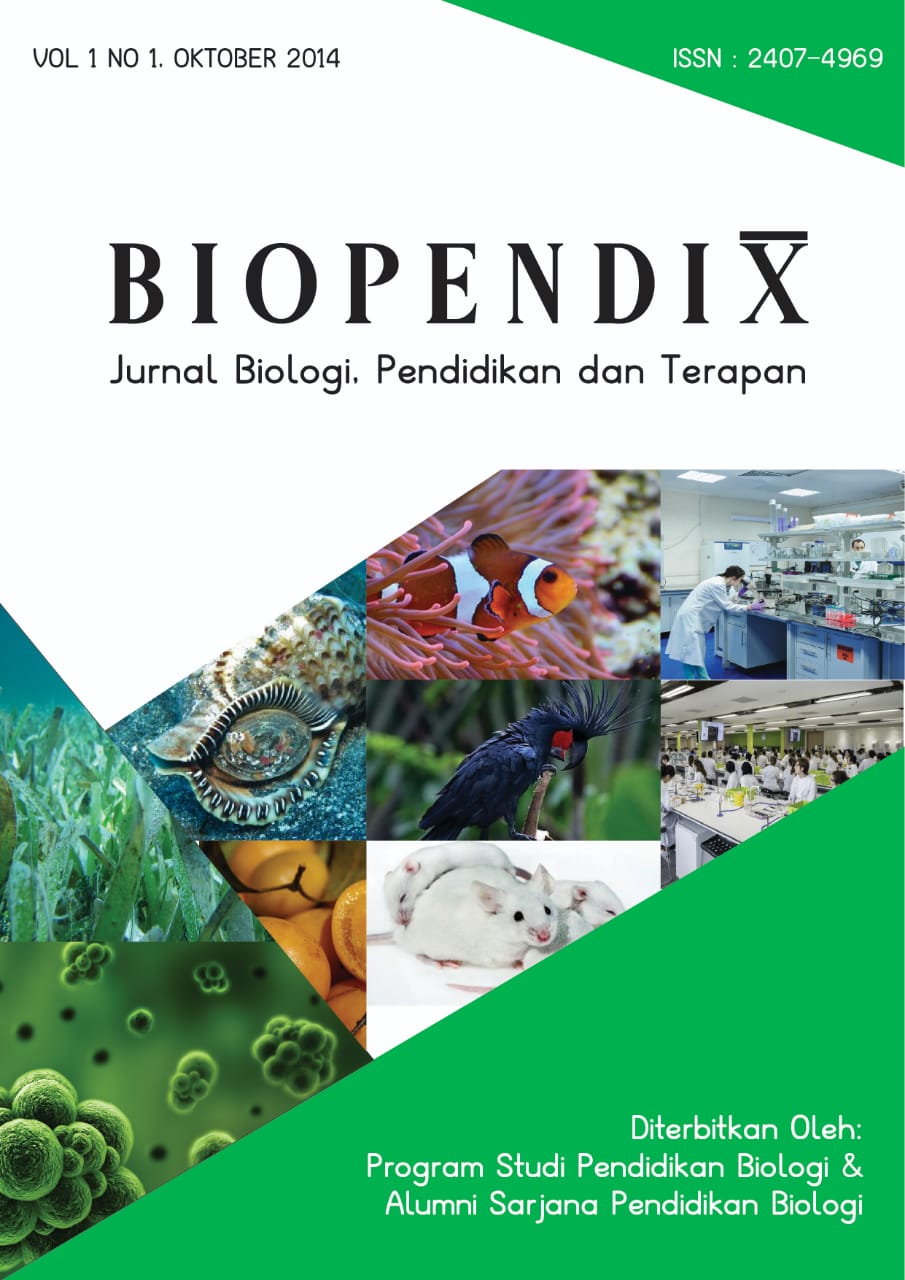 How to Cite
Wansi, S., & Wael, S. (2014). ANALISIS KADAR KLORIN PADA TEH CELUP BERDASARKAN WAKTU SEDUHAN. BIOPENDIX: Jurnal Biologi, Pendidikan Dan Terapan, 1(1), 22-31. https://doi.org/10.30598/biopendixvol1issue1page22-31
Copyright (c) 2014 Pattimura Biopendix Journal
This work is licensed under a Creative Commons Attribution-ShareAlike 4.0 International License.