POTENSI EKSTRAK DAUN BANDOTAN (Ageratum conyzoides L) SEBAGAI OBAT DIABETES MELITUS
Chrismenda Pay

Universitas Pattimura

Theopilus W Watuguly

Syahran Wael
Keywords:
Diabetes Mellitus. Bandotan Leaves. Cells Pancreas.
Abstract
Background: Diabetes mellitus is a chronic disease due to insulin deficiency from pancreatic cells so that blood sugar increases (hyperglycemia) and leads to complications. Bandotan plant (Ageratum Conyzoides L) is an alternative medicine that is safe, affordable and effective because it contains many phytochemicals, especially accumulated in the leaves such as alkaloids and flavonoid compounds that act as antioxidants to ward off free radicals and regenerate pancreatic cells.
Methods: This research is a laboratory experiment to determine the antidiabetic activity test of bandotan leaf extract with doses of 75 mg/kg BW, 100 mg/kg BW and 150 mg/kg BW through blood sugar level tests and histopathological observations of Langerhans islet cells in induced diabetic mice. Alloxan monohydrate as much as 150 mg/kg BW intraperitoneally divided into 4 groups, namely 1 control group and 3 treatment groups according to dose.
Results: The results showed bandotan leaf extract doses of 75 mg/kg BW, 100 mg/kg BW and 150 mg/kg BW reduced blood sugar levels by an average of 54 mg/dL and there was an improvement in damage as well as regeneration in islet cells. Langernas as the dose increases. With the best results there is a dose of 150 mg/kg BW.
Conclusion: It is concluded that bandotan leaf extract can reduce blood sugar levels and repair damage to cells of the islets of Langerhans with the best results at a dose of 150 mg/kg BW, which is 78 mg/kg BW.
Downloads
Download data is not yet available.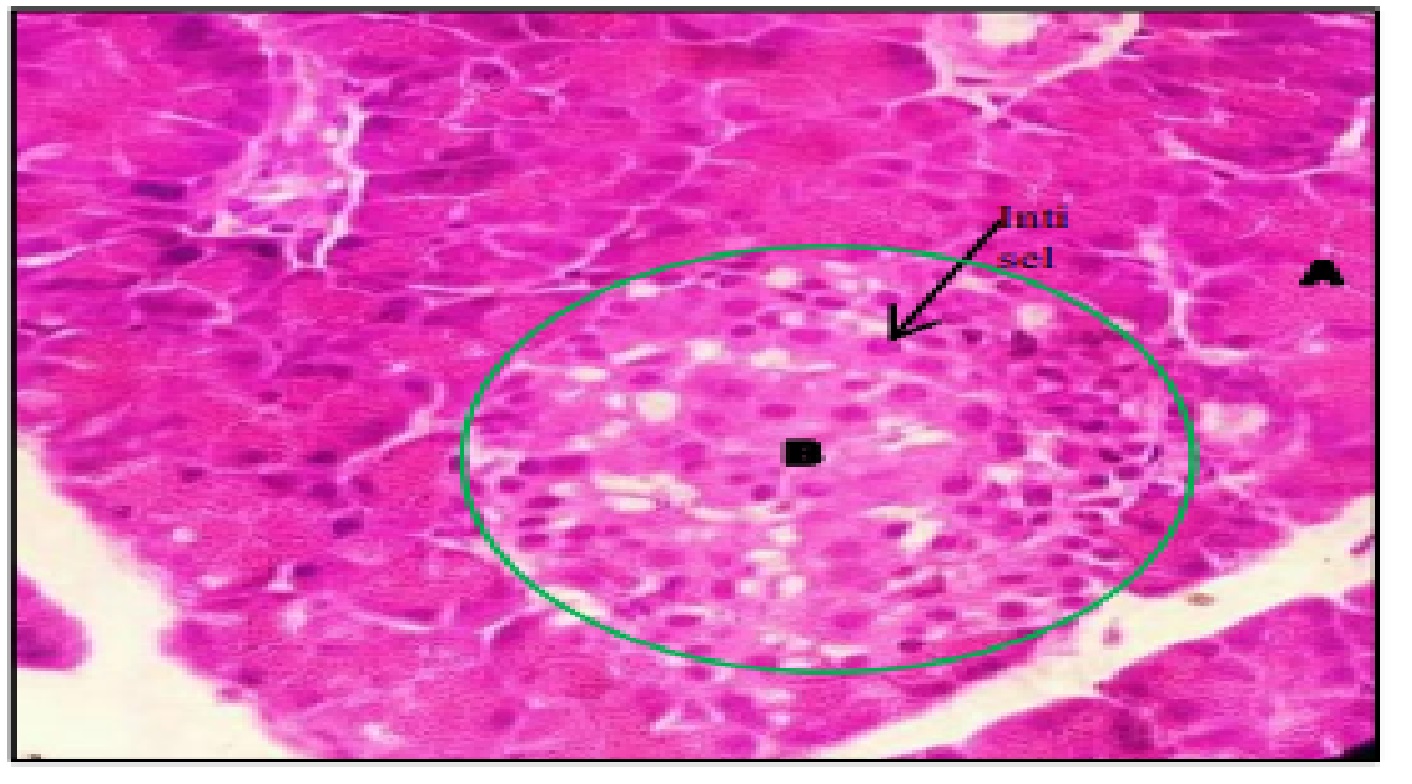 How to Cite
Pay, C., Watuguly, T., & Wael, S. (2022). POTENSI EKSTRAK DAUN BANDOTAN (Ageratum conyzoides L) SEBAGAI OBAT DIABETES MELITUS. BIOPENDIX: Jurnal Biologi, Pendidikan Dan Terapan, 9(1), 89-99. https://doi.org/10.30598/biopendixvol9issue1page89-99
Copyright (c) 2022 BIOPENDIX: Jurnal Biologi, Pendidikan dan Terapan
This work is licensed under a Creative Commons Attribution-ShareAlike 4.0 International License.