PENGARUH LAMA FERMENTASI TERHADAP TOTAL ASAM CUKA AREN (Arenga pinnata Merr.)
Hesty Leasa

M Nur Matdoan
Keywords:
palm vinegar, fermentation, total acid.
Abstract
Background: Vinegar aren is one product that can be consumed also has many benefits for society. Palm vinegar is produced from palm juice that is fermented. The fermentation process that traditionally takes place at varying fermentation time make total acids in different palm vinegar. This study aimed to determine the effect on the total fermentation of palm vinegar.
Methods: The study was conducted at the Laboratory of Basic Chemistry Pattimura University in Ambon on 9 to 13 September 2014 with a long fermentation 2 days, 3 days, 4 days, 5 days, 6 days and analyzed using descriptive analysis.
Results: The results showed a significant influence, namely high total acetic acid contained in the fermentation 6 days is 4.56%.
Conclusion: Long fermentation greatly affect the total vinegar palm juice. The influence that occurs is the increase in total acid levels with increasing palm vinegar fermentation.
Downloads
Download data is not yet available.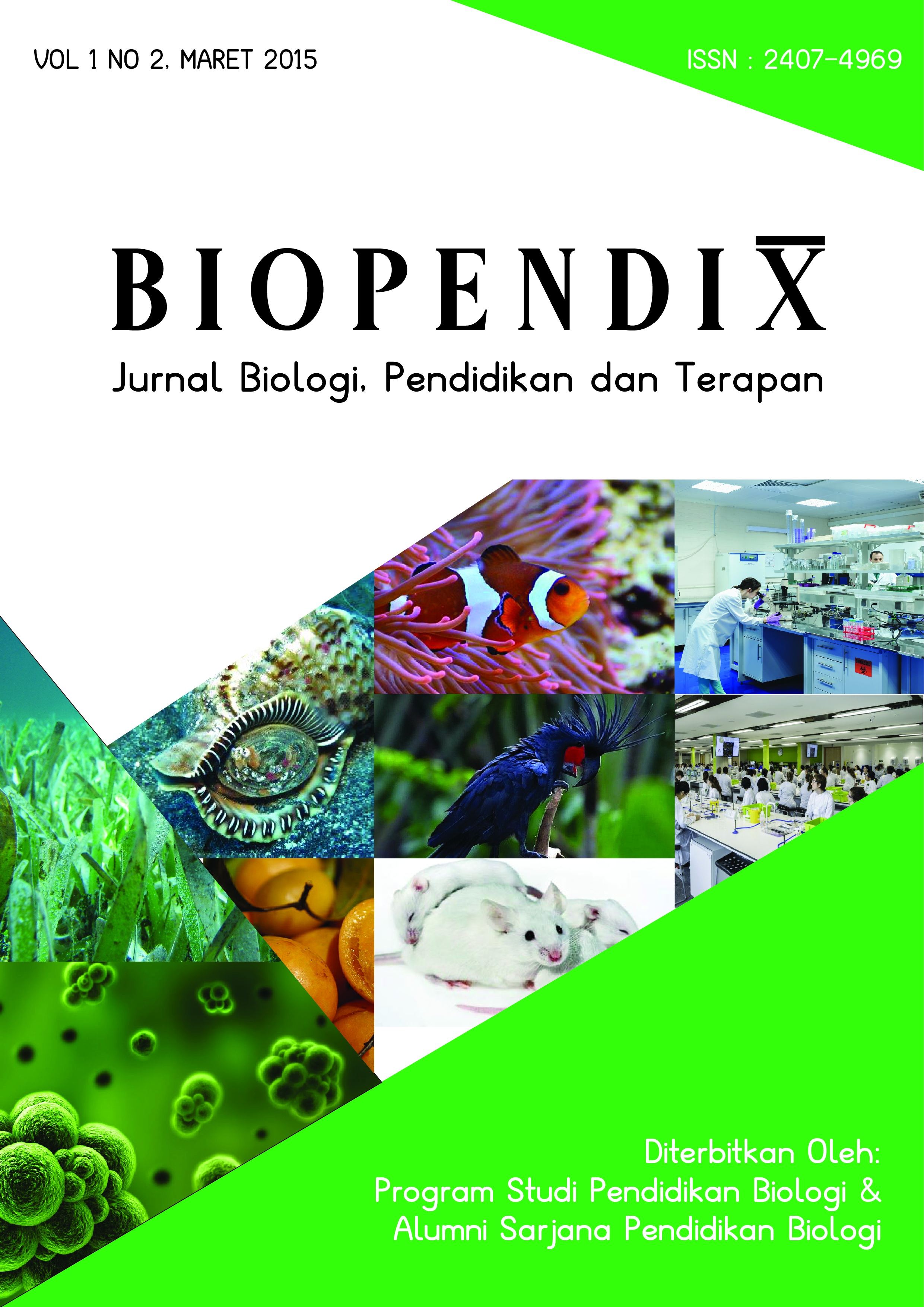 How to Cite
Leasa, H., & Matdoan, M. (2015). PENGARUH LAMA FERMENTASI TERHADAP TOTAL ASAM CUKA AREN (Arenga pinnata Merr.). BIOPENDIX: Jurnal Biologi, Pendidikan Dan Terapan, 1(2), 140-145. https://doi.org/10.30598/biopendixvol1issue2page140-145
Copyright (c) 2015 Biopendix : Jurnal Biologi, Pendidikan dan Terapan
This work is licensed under a Creative Commons Attribution-ShareAlike 4.0 International License.