2020-05-19
Jurnal Pendidikan Matematika (Jupitek) Call for Papers 2020.
We invite you to submit your paper to JUPITEK. Papers submission deadlines:
Vol. 3 No. 2, December 2020, submission deadline: November 1, 2020.
Submit your manuscripts today (in indonesian) through our online system.
     Already have a Username/Password for JUPITEK  >>GO TO LOGIN
     Need a Username / Password?                                 >>GO TO REGISTER
After sending the article, immediately confirmation via WhatsApp to 081312409360 Taufan Talib.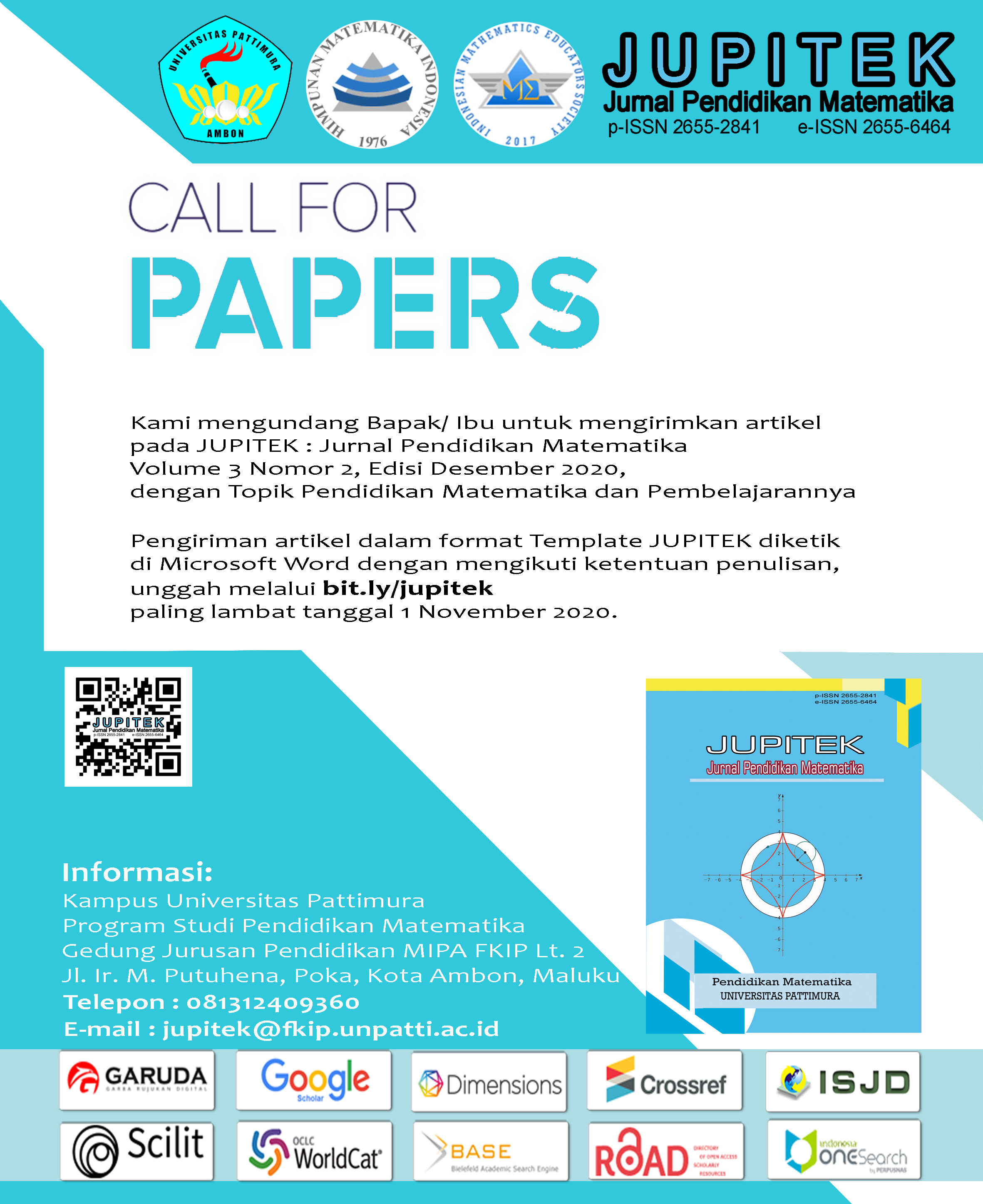 Read more about JUPITEK CALL FOR PAPER 2020