KOMPARASI HASIL BELAJAR SISWA YANG MENGGUNAKAN MEDIA SWISHMAX DAN TANPA SWISHMAX PADA MATERI OPERASI HITUNG PECAHAN DI KELAS VII SMP NEGERI 3 AMBON
The Comparison of Student Learning Results Using Swishmax and Without Swishmax Media in Fraction Counting Operation Materials in Class VII SMP Negeri 3 Ambon
Marlyd Talakua

Tanwey Gerson Ratumanan

Universitas Pattimura

Hanisa Tamalene
Keywords:
Learning media, Swishmax, learning outcomes, fraction counting operations
Abstract
This study aims to determine whether there are differences between student's learning outcomes who are taught using swishmax as learning media and without using swishmax in the fractional operation material of class VII in SMP Negeri 3 Ambon. The study used experimental research with the pretest-posttest control group as research design. The study was conducted on class VII students of SMP Negeri 3 Ambon. there are two classes in the study. The first is experimental class which is taught using swishmax learning media and the second is control class which is taught without using swhismax. Based on the t-test with the help of the SPSS program, it was obtained t_count = t_3,591325> t_2.0106 = t_tabel, so that H0 is rejected or Ha is accepted. This shows that there are significant differences between the learning outcomes of students who are using Swishmax learning media and those are without using Swishmax learning media. Furthermore, the average scores of the experimental class and control class were 71.90 and 59.46 respectively. Thus, the learning of fractional operations using swishmax provides significantly better results compared to without swishmax.
Downloads
Download data is not yet available.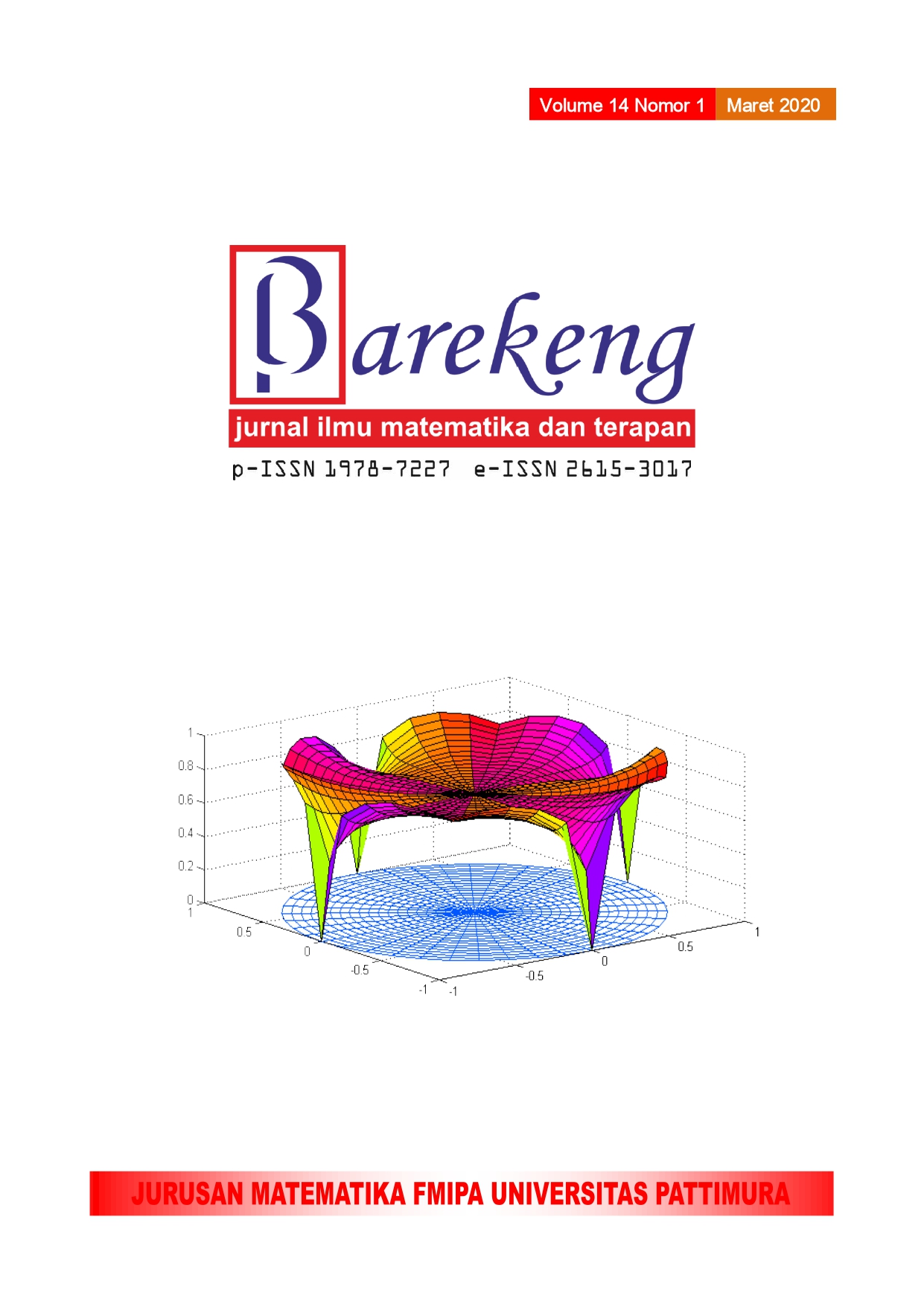 How to Cite
[1]
M. Talakua, T. Ratumanan, and H. Tamalene, "KOMPARASI HASIL BELAJAR SISWA YANG MENGGUNAKAN MEDIA SWISHMAX DAN TANPA SWISHMAX PADA MATERI OPERASI HITUNG PECAHAN DI KELAS VII SMP NEGERI 3 AMBON", BAREKENG, vol. 14, no. 1, pp. 031-038, Mar. 2020.